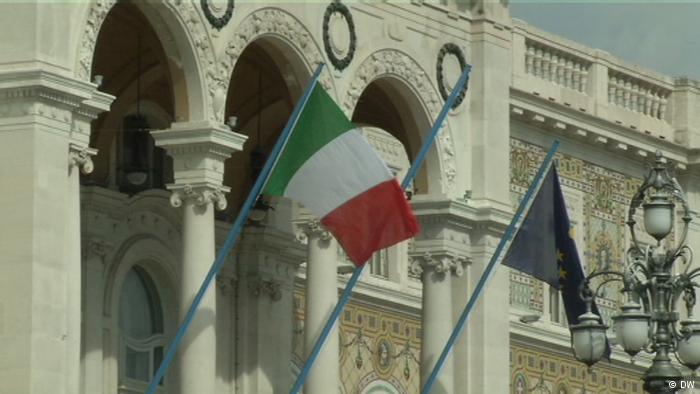 Head of the Italian MFA Paolo Gentiloni claims Ukraine should guarantee it will not join the NATO. The Ukrainian Ambassador in Italy said the Ukrainian people should be the ones to decide on the issue.
Ukraine's non-bloc status did not save the country from external aggression on part of Russia, wrote Ukrainian Ambassador in Italy Yevhen Perelyhin in an open letter to the Italian Minister of Foreign Affairs on Friday, November 14. "The non-block status, fixated by national legislation, unfortunately failed to save the country from external aggression, which was conducted by one of the countries that guaranteed territorial integrity and sovereignty of our country," says Perelyhin's address to the head of the Italian MFA. The official representative of Ukraine in Italy emphasized that the issue of Ukraine's status in the international security system should be decided on by the people of Ukraine exclusively and "no other country has veto right to this."
Earlier Gentiloni stated Ukraine should guarantee it would not join the NATO. "The sanctions (of the EU against Russian – ed.) are effective. However, we should not think that the sanctions by themselves will be able to change Moscow's position. In the end, Ukraine should provide guarantees that it does not want to become a NATO member. All the while, Ukraine's sovereignty is inviolable," Gentiloni said in an interview to German newspaper Frankfurter Allgemeine Zeitung.
Gentiloni was appointed head of the Italian MFA on October 31. On the first days he made several statements to support Ukraine's sovereignty and integrity. As such, he mentioned the harsh conditions Ukrainian servicemen are in, and emphasized numerous times that Italy supports the EU's attitude and considers the sanctions against Russia expedient. The Italian Minister also constantly emphasizes that the way of talking with Russia should remain open.
Tags: EU sanctions against Russia, Italia MFA, Politics, Tweet, Ukrainian crisis