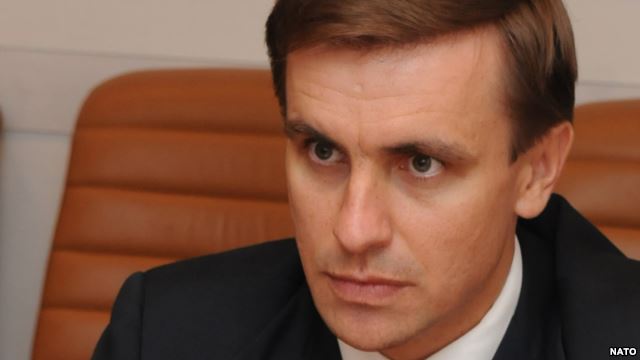 The partners of the European Union should impose sanctions on Russia immediately, says head of he Ukrainian mission in the EU Kostyantyn Yeliseyev.
"We are asking our European partners to immediately execute (the new package of limiting measures on Russia) to alter the aggressor's behavior and ensure the Russian sides executes the conditions that are clearly defined in the conclusions of the EU Council," said the Ukrainian diplomat.
Kostyantyn Yeliveyev reminds that the EU Council has demanded many times the immediate removal of the Russian troops and weaponry from the territory of Ukraine, the closure of the common border and ensuring appropriate monitoring on part of the OSCE with the goal of preventing illegal mercenaries and weapons from entering from Russian territory, as well as the freeing of the Ukrainian citizens who were illegally imprisoned in the Russian Federation.
"The recent agreements of the trilateral contact group should not fool us," says the head of Ukraine's Mission in the EU. "Until now, the Russian side has not met the key demands made by Ukraine and the EU. We should not forget Crimea either, whose annex will never be acknowledged by the global public."
Yeliseyev noted that "only a smart combination of diplomatic efforts and consecutive motivational pressure on part of the EU are able to create good conditions for the execution of the Ukrainian President's peace plan based on the preservation of independence, sovereignty, territorial integrity and European choice of Ukraine."
On Monday night the European Union formally approved a new sectoral sanctions package against Russia. However, as stated by the EU Council President Herman van Rompuy, these limitations will be imposed within several days.
"This should give time to evaluate and concretize the ceasefire agreement and peace plan. Depending on the situation on location, the EU is ready to reexamine its sanctions fully or partially," emphasized van Rompuy.
---
Source: Radio Liberty
Translated by Mariya Shcherbinina