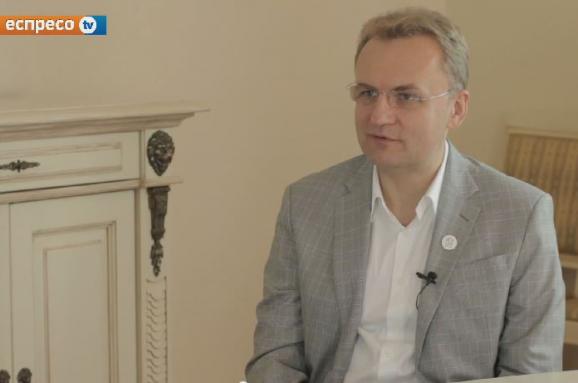 Given the fact that Ukraine is in a state of actual war, Lviv city authorities have decided to prepare residents for possible military action, Lviv Mayor Andriy  Sadovyi said in an interview on Espreso TV, September 7.
In particular, city residents will be taught the basics of military discipline, he said.
"On Monday we will begin a new chapter. We will hold training courses for men in military discipline together with the Army Academy and other government agencies to teach at least the basic military skills," he said.
Additionally, any interested resident will be able to obtain medical skills. "We  also will hold courses for both men and women on delivering first aid. Our partners here are the Order of Malta Relief Agency, the Red Cross, the city's Department of Health, and the Catastrophe Medicine Center," he said.
According to Sadoviy, Russia is conducting a new type of war of "state terrorism."  It no longer is a situation where "tanks on one side face tanks of the other side," but instead various terrorist acts are employed, he said.
For this reason, extreme vigilance among the population is critical, and citizens must pay attention to the smallest details, he added.  In many respects, Ukrainians should learn from the experience of Israel, where all citizens are ready to come to the defense of their country at any moment.
Sadovyi also confirmed that investigations are ongoing into the attack on his residence and possible attempted assassination in July. Police agencies and the Security Service of Ukraine are treating it as terrorism, he said.
Espreso.TV, translated by Anna Mostovych
Tags: Lviv, News, Russian invasion, Terrorism