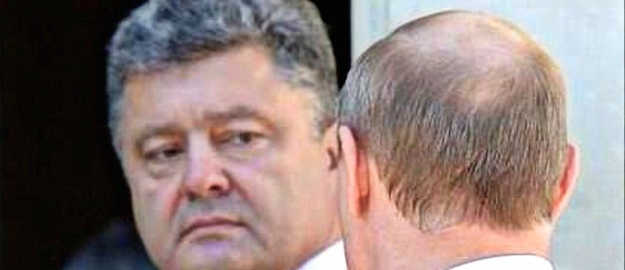 Gennadiy Liuk
Putin reached the finish line. He cannot go any further. He cannot retreat. He will be unable to stay on the same spot for long.
I. Putin doesn't need mass occupation of Ukraine
First, occupation of significant territories will mean the necessity to maintain these territories.
The stagnating Russian economy will be unable to maintain Donbas, which is already a subsidiary region without war damage. Russia cannot even maintain Crimea without great effort.
If Russia occupied Donbas, its economy will 'fall' within a couple of years. Society will fall after the economy, which will mean an end to Putin's rule.
For this reason, Putin does not need pseudo-states in the East of Ukraine, as Russia will also have to maintain them.
Second, if Russia invades far into Ukrainian territory Ukraine will have nothing to lose. And it can easily and justifiably suspend Russian gas supplies to Europe.
The prevention such a turn of events is not only a moral obligation, but Europe's base interest. With all the consequences that it leads to.
This way, mass occupation of Ukraine with the further movement into its territories is only possible if Putin decides that he lost his struggle for power enough and he decides to 'go beautifully.'
II. Putin cannot leave Ukraine alone
First, Ukraine's European course is detrimental to Putin's government.
Second, Putin finds it very important to punish the Ukrainians as a precedent of insubordination to a foolish monarch, into which Yanukovych has quickly turned by copying Putin. The Kremlin may reasonably think that such an example can be followed.
Third, Kremlin propaganda put Putin on a pedestal as a hero – the protector of the 'Russian World,'  the heroic victor over the Banderite-US monster.
To leave Ukraine alone and end up with nothing would be a risk of falling from the heroic pedestal quite painfully.
In sum, these factors will also mean Putin's end, however this might take more time in comparison with option number one.
III. Putin will be unable to imitate 'hybrid war' for long
Russia has already exhausted its local resources to continue successful 'hybrid war.'
Entire Russian paratrooper, motorized sniper and tank operator departments are now trying to imitate the local separatists.
The separatist wrapper does not allow Putin to escape the limitation of local achievements, and the Russian military filling which no longer fits in the wrapper makes Putin and Russia vulnerable to a blow of international strategic scale.
As a result, Putin has no strategic moves forwards, meanwhile Europe is forced to talk out loud about Russian aggression and the necessity for a stronger reaction.
Putin will be unable to act in this format for long.
IV. Putin has only one desirable option
This option is: Donbas remains part of Ukraine but with Russian as the official language and under Russian demands for federalization.
As a result, Ukraine will have to maintain subsidized and ruined Donbas, which will be de facto governed by Russia. 
Russia does not need Donbas itself: it only requires it as a trigger of pressure and influence on Ukraine. 
Donbas cannot be such a trigger within unitary Ukraine or Russia. 
But with the help of 'federalized' Donbas, or more so 'federalized' East and South, Russia will be able to, say, not only paralyze deep economic reforms in Donetsk and Luhansk oblasts, but also to create significant additional problems for the reform of Ukraine's entire economy.
The Ukrainian economy cannot stay aloe for long without deep reforms, even with IMF loans.
And then Moscow will offer Kyiv its own help once more. Under certain conditions, naturally…
Which is why Kuchma concluded that DNR and LNR spokespeople are parroting the word 'federalization'…
Which is why open Ukraine-phobes Dobkin and commander of the separatist Vostok battalion spoke about their dedication to united Ukraine…
Which why Lavrov and Putin claim their desire to regulate the crisis peacefully after almost every Grad and Uragan shot.
V. However…
However, Putin's plan to federalize Ukraine has a significant 'disadvantage': this plan cannot be executed without Poroshenko's treason.
The President has to consent to 'federalization' on behalf of Ukraine itself.
In order to make Ukraine take such a step, Putin has enacted all possible means and resources. The key ones include the attempts to intimidate Ukrainians as much as possible in order to make them agree to Russia's demands as the 'lesser' evil.
For this, the Russian army accumulated at the Ukrainian borders and is trying to demonstrate as well as possible that it is 'about to attack' with all of its troops.
When the effect decreased due to its lengthiness the Russian troops even demonstratively crossed the border near Novoazovsk and stopped, giving the Ukrainian side an opportunity to gain reinforcements and prepare Mariupol for defense…
It is unlikely that the Russian tactic would have been such had Putin really aimed to invade Kherson or Odesa. Had the Russian President really intended mass occupation, he would not have wasted precious time and lost hundreds of millions of dollars.
The Russian artillery, including Grads and Uragans, spares no ammunition with the same goal of intimidation in mind. In order to kill and maim as many Ukrainians as possible and in this way force them to agree to a ceasefire under any conditions.
Unfortunately, earnest inability and betrayal of Poroshenko's 'sofa' generals significantly increased Putin's bloody ace and turned into a factor of significant weight.
Besides open intimidation, Putin's aforementioned actions pursue another goal: they have to provide Poroshenko with an 'alibi' in case he is ready for treason.
Then Poroshenko will be able to claim he agreed to Putin's 'federalization' to save Ukraine from mass occupation and significant human casualties. As such, treason would be seen as heroics.
Putin threw another trying stone recently: he hinted at sovereignty of the territory of Eastern Ukraine.
Such a claim may pursue two goals.
First, it is a threat to Ukrainians to turn Donbas into Ukrainian Abkhazia in case of their active resistance.
Naturally, 'independent' leaders of DNR and LNR unanimously stated that they don't see Donbas as part of Ukraine. As has been noted already, Putin has absolutely no need for pseudo-states in the East of Ukraine, as he will be unable to sustain them for long. This is not the scale of Abkhazia and Transnistria put together.
However, this statement will allow Putin the opportunity to later reject this 'empty spot' and make it look like a 'great sacrifice for the sake of peace' and 'proof of his readiness to compromise.' In return, of course, he will demand 'federalization.'
If it works, Putin will sacrifice nothing, meanwhile Ukraine will sacrifice real sovereignty.
Second, the Russian President's aforementioned statement may explain the secret of how Putin wants to fill up the 'federalization' he proposes.
As such, there would be Donbas within Ukraine supported by the Ukrainian economy – but with elements of statehood, which would allow to neutralize Kyiv's influence on the region, which is undesirable to Russia. For example, it would allow to paralyze deep reforms, and hypnotize the East with anti-Ukrainian propaganda.
VI. Poroshenko
Unfortunately, Poroshenko already managed to demonstrate many of his weak and vulnerable spots:
his ability to put his own political interests before state national interests: patriots from volunteer battalions may be subject to destruction only because the government ties them to its political rival;
instances of open unprofessionalism in human resource issues: appointing a policeman as head of the Defense Ministry in times of war;
the inability to acknowledge his mistakes, as therefore to correct them on time: ATO generals and leaders, who are to blame for the fact that Ukrainian armed forces and volunteer battalions suffered severe unjustifiable losses, have not been punished. This will result in the unjustifiable losses being augmented…
Putin sees all of this and takes advantage of it.
Poroshenko is putting off the date of the ratification of the EU Association Agreement – and this allows Putin a chance to influence the process. Kyiv and Brussels statements are not a legal document. Which is why Putin is trying to 'press' Ukraine to the limit.
Ukrainians are suffering severe losses because of the unprofessional or criminal actions on part of the ATO leadership – which provokes Putin to continue betting on pressure by means of war.
Poroshenko's every mistake encourages Putin to continue pressuring.
The end goal of this pressure is to infect Ukraine with the cancerous tumor of 'federalization'. 
The obligation of the Ukrainian President is to prevent it under any circumstances.
Putin has backed himself into a corner. He has no strategic perspective.
Poroshenko has a very good perspective. However, he is also backing himself into a corner for some reason.
It seems both will have nowhere to retreat soon. Retreat would mean strategic defeat.
Poroshenko and Putin have come together in a political Stalingrad.
---
Source: Pravda
Translated by Mariya Shcherbinina