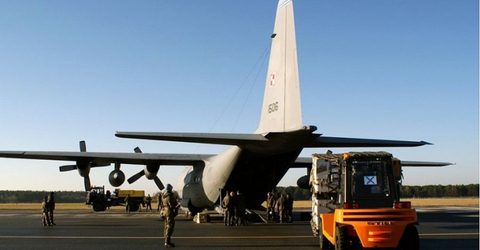 According to the Polish Ministry of Defense, Ukrainian soldiers will receive humanitarian aid. The first transport will be sent to Lviv next week. In total, Ukraine will receive 320 tons of Polish aid.
Polish Ministry Of Defense promises 320 tons of humanitarian aid to Ukrainianan forces
The Polish Ministry Of Defense reports that Ukrainian soldiers will receive food, mattresses and blankets.  Assistance is being provided in accordance with a memorandum of understanding signed between the Defense Ministries of both countries.
Source: defence24.pl
Translated by: Rafael Szlom   edited by: Myron Spolsky
Tags: Humanitarian aid to Ukraine, News, Poland