Spoiler: Russia is inflating the numbers by re-circulating the same footage
The internet is abuzz with Ukraine's first losses of Western equipment in the rough start of its counteroffensive. The battleground tracking collective Deepstatemap has analyzed the available footage shared by Russian media and estimated how much equipment took part in the two unsuccessful attacks on Mala Tokmachka.
Footage from Russian sources of a Ukrainian assault on Mala Tokmachka, Zaporizhzhia Oblast with Leopard 2 tanks and M113 reportedly from yesterday. https://t.co/KtPRMDd8rdhttps://t.co/34qSFA8xxv pic.twitter.com/PoRJtDGKHx

— Rob Lee (@RALee85) June 8, 2023
The events most likely took place in the afternoon of 7 June;
There were two episodes of attacks; the damage to Ukrainians' equipment was caused by artillery;
A total of 20 (11+9) pieces of equipment was used;
The convoy was hit because of early detection by aerial reconnaissance. The Russians were preparing and waiting for an attack;
Ukraine's irrecoverable losses:
-at least 4 APCs.
-at least 1 Leopard 2A4.
From Deepstatemap's information, this was a convoy of one of the newly formed Ukrainian brigades. A couple of soldiers are KIA, but most are alive or wounded. The convoy was not sent through a minefield; the photo shows a demining vehicle and a mine trawl. Most likely, it was leading the convoy before the shelling started.
Photos 2 and 8 could be unrelated episodes. One item of equipment was possibly lost due to exploding on a mine; altogether, 11 pieces of equipment took part.
Photos 3, 4, 5, 6, 7 are part of the same episode (possibly photo 1 is also part of it); 4 items of equipment was destroyed, altogether 9 pieces of equipment took part, including 3 Leopard A4.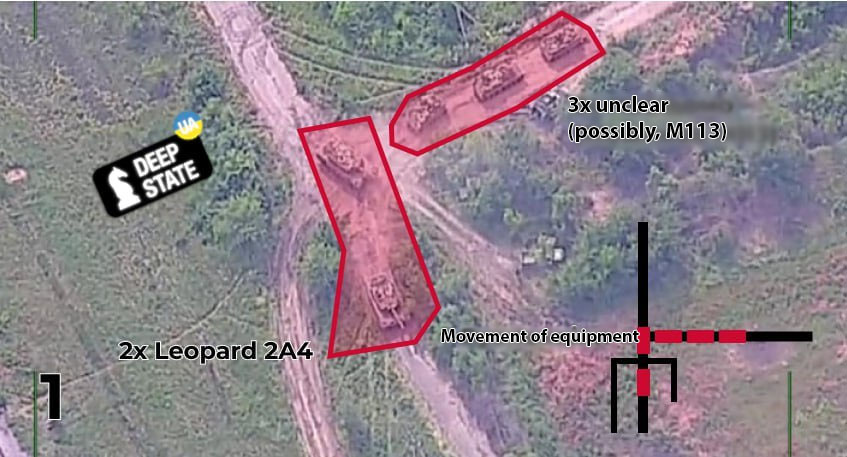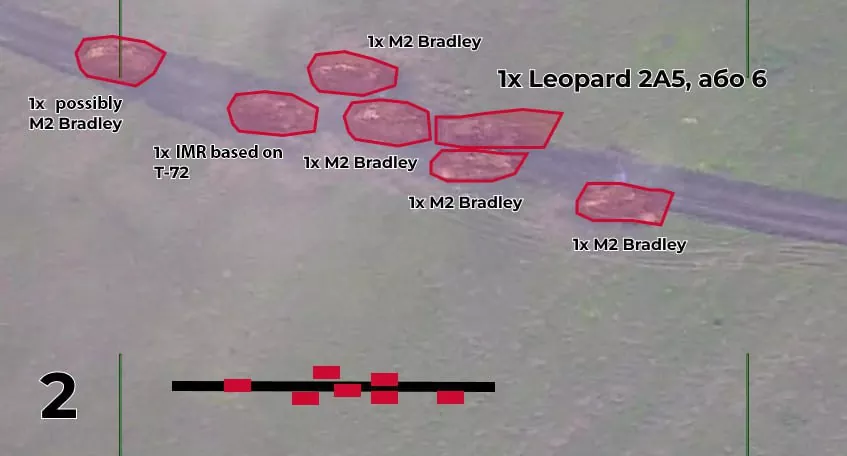 5 Bradley – 1 of them is irretrievable, the rest are abandoned.
1 Leopard 2A6 – 1 is seriously damaged and only the repair facility will determine its repairability.
1 IMR based on T-54/55 is abandoned.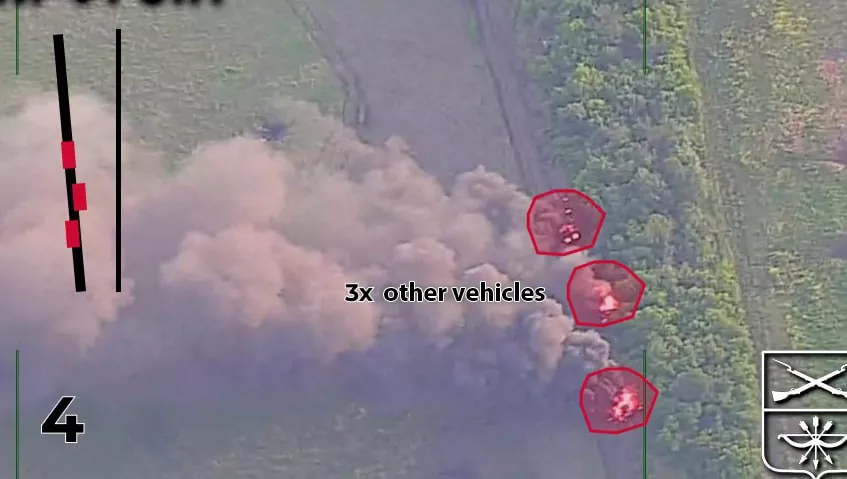 These are cars/trucks, not military equipment.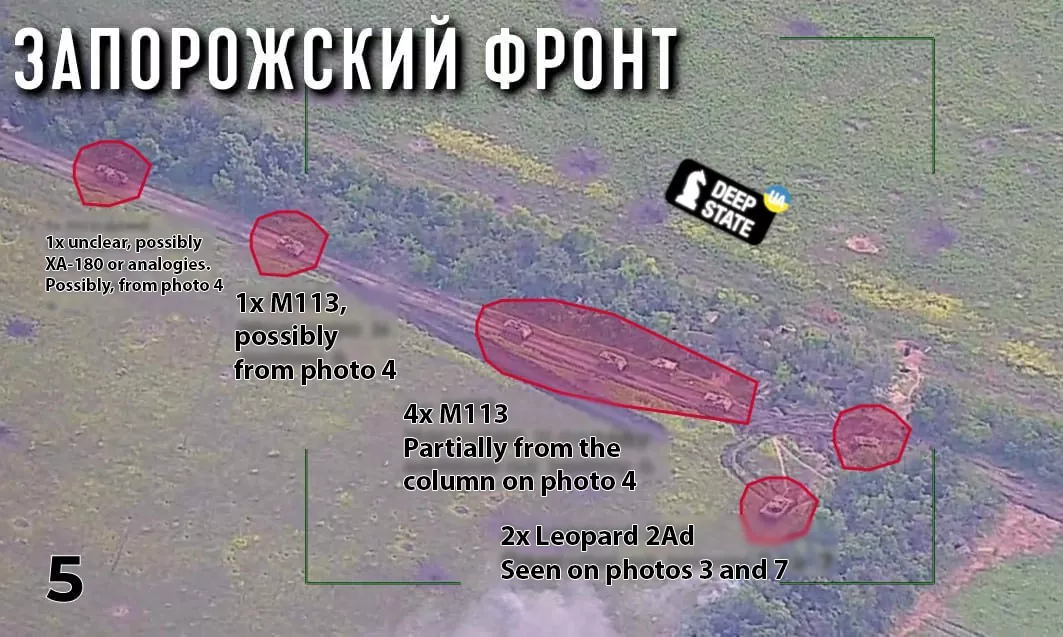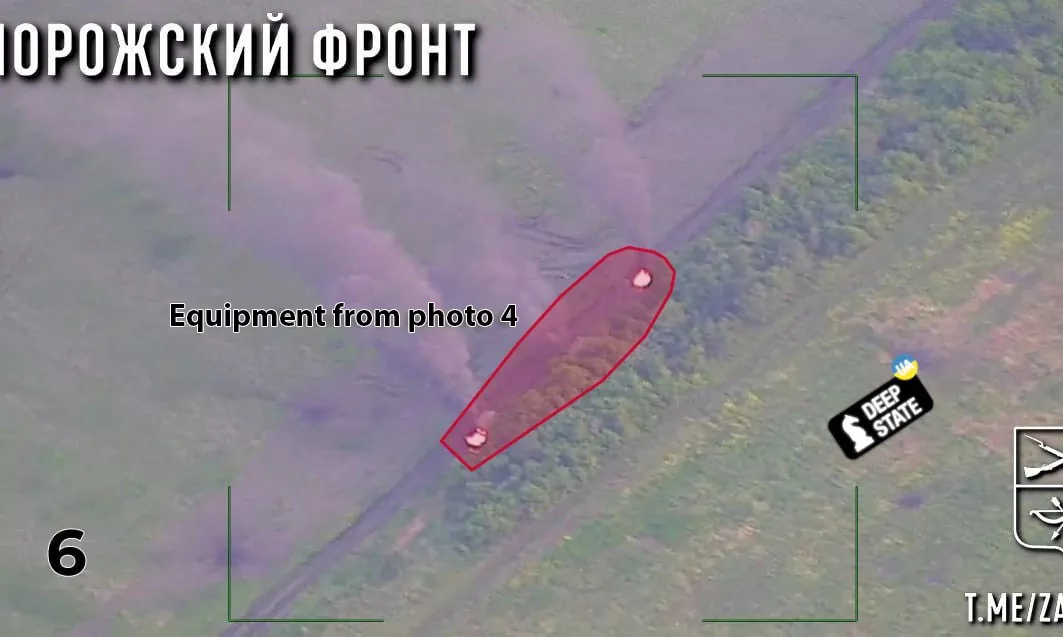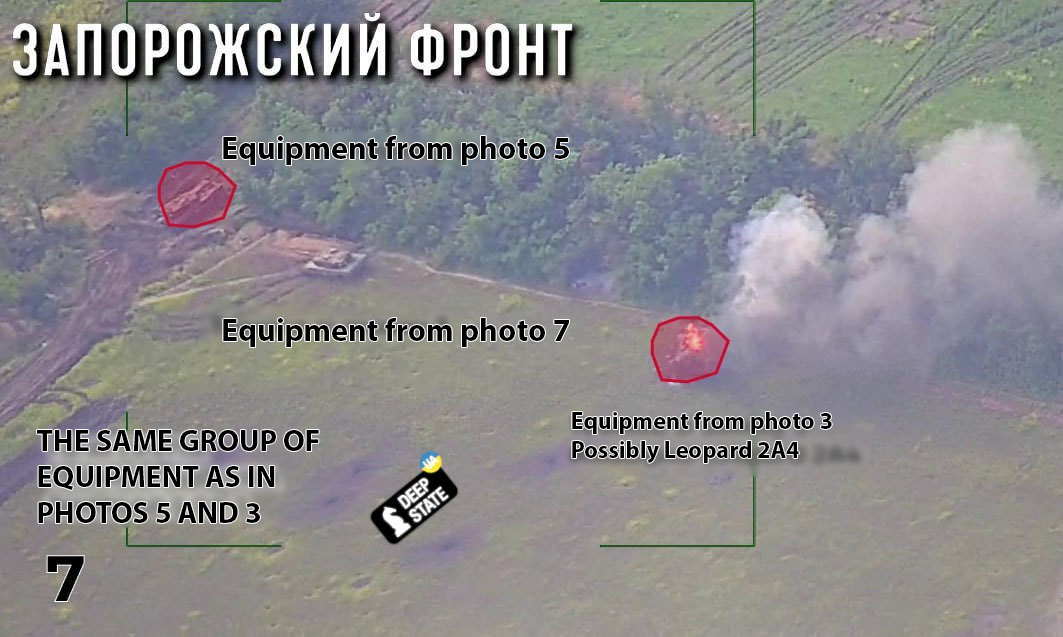 "For several days now, Russians have been showing the same fragment of the battle, adding new elements from different angles, as they like to do," Deepstatemap notes, stressing that Russia will try to inflate Ukraine's losses by all means.
DeepStateMap's conclusions correspond with those of the open-source weapons tracker Oryx, which stated that Ukraine lost 2 Leopard tanks (1 destroyed, 1 abandoned) as of 9 June.
Frontline report: Ukrainians storm Russian positions in Zaporizhzhia direction, face resistance