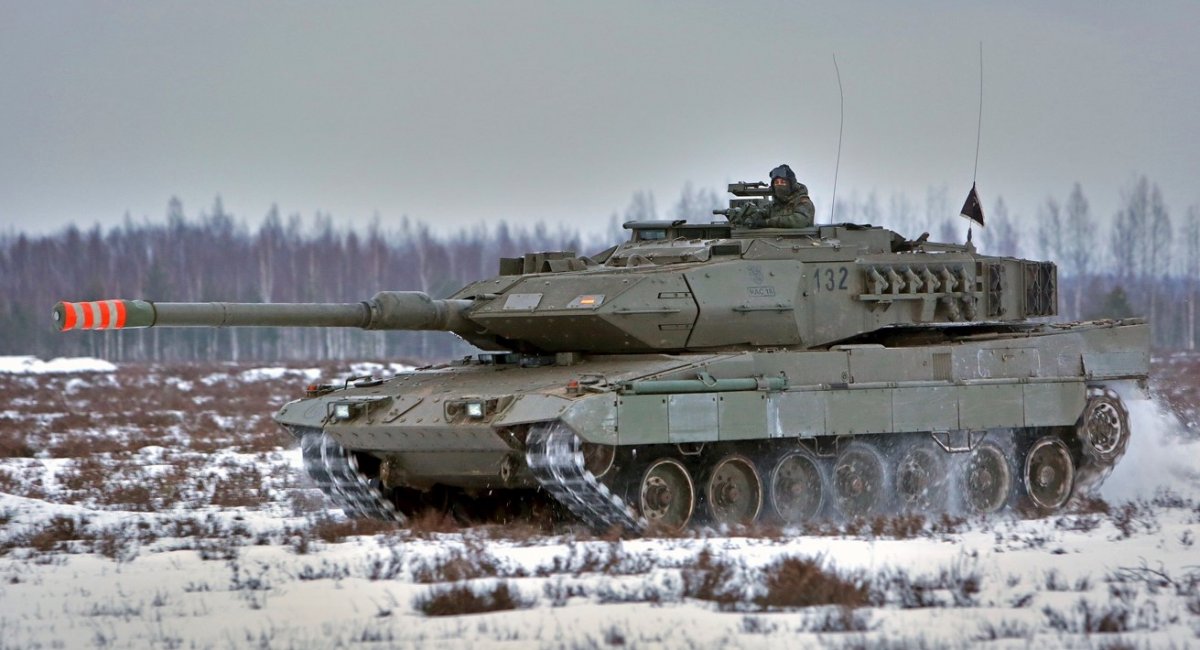 A Spanish Leopard 2E. Spanish Army file photo of a Leopard tank in Latvia 
On 25 May, during the Ramstein format meeting, Spanish Defense Minister Margarita Robles announced that Spain would send four Leopard 2A4 tanks and M113 armored personnel carriers to the Ukrainian Army.
She also highlighted the good progress in training Ukrainian personnel on Spanish territory, where about 1,500 troops have been trained so far, and the annual target is expected to be reached ahead of schedule., according to the statement by the Defense Ministry of Spain.
Earlier, Ukrainian Ambassador to Germany Oleksiy Makeiev said 110 German-made Leopard 1 tanks would arrive in Ukraine "soon."
Ukrainian Ambassador to Germany announces 110 Leopard 1 tanks "soon" in Ukraine