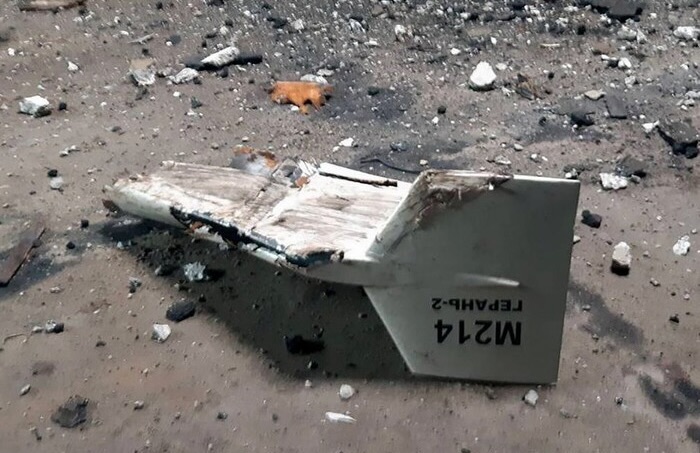 Ukraine downs seven drones, including six Shaheds in Russia's evening attack, an illustrative image/ Source: glavcom.ua 
In Zaporizhzhia Oblast, the air defenses shot down seven Russian drones on the evening of 18 April, including six Iranian Shahed kamikaze drones, as reported by Ukrainska Pravda, referencing the communication by the head of Zaporizhzhia Oblast Military Administration, Yuriy Malashko, via Telegram.
Malashko wrote on his Telegram channel regarding the effective operation of air defenses.
"Today, enemy "cans" were successfully downed over Zaporizhzhia, demonstrating the proficiency of the air defense forces. We thank our military who defended peaceful homes," wrote Malashko.
As of 22:00, the Air Force has reported that anti-aircraft missile forces and Air Command Skhid (East) mobile fire groups have destroyed seven Russian unmanned aerial vehicles (UAVs). It includes six Shahed-136 kamikaze drones. Six drones were destroyed in the Zaporizhzhia Oblast. A seventh drone was shot down on the outskirts of Dnipro.
Zaporizhizhia Oblast was issued an air-raid warning in the late evening of 18 April.
Read also:
Ukraine downs 14 of 17 Russian kamikaze drones during nighttime attack – Air Defense Command
Ukraine shoots down 11 of 16 Shahed drones in Russia's last night's attack
Ukraine air defenses shoot down 14 Russian kamikaze drones of 15 (updated)
Tags: air defenses, Russian war against Ukraine, Shahed-136, Zaporizhzhia Oblast