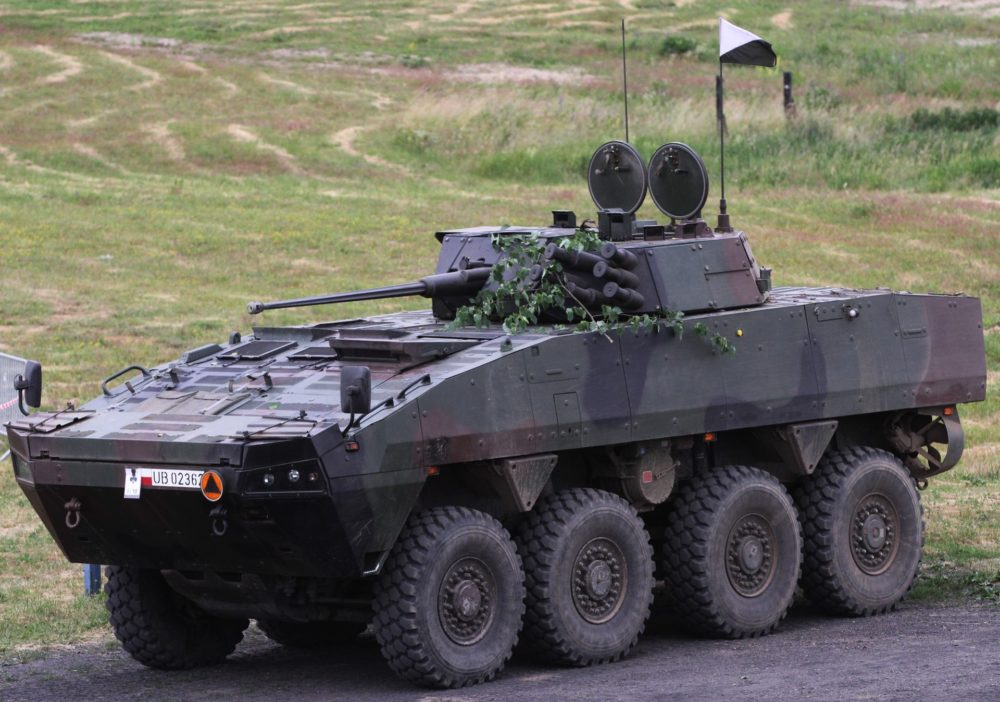 Polish-made KTO Rosomak armored vehicle. Photo: Wikimedia Commons 
Poland will provide Ukraine with 200 infantry fighting vehicles (IFV) Rosomak, half of which will be delivered to Ukraine "now," Ukraine's President Volodymyr Zelenskyy said in his daily video address to the Ukrainian nation on 8 April 2023.
On 1 April 2023, Polish Prime Minister Mateusz Morawiecki announced that Ukraine purchased 100 Polish multi-role military vehicles Rosomak. Morawiecki said the Ukrainian order would be financed through EU and US funds. On 6 April, Poland's government spox Piotr Müller said that Ukraine ordered 150 Rosomak vehicles in Poland. Today Zelenskyy confirmed that Ukraine would receive 100 Rosomak vehicles shortly without specifying the supply schedule, while another batch of 100 Polish IFVs will be delivered to Ukraine "now."
"Poland has fulfilled everything it declared about tanks: they are already in Ukraine, including Leopards," Zelenskyy said. "There are new agreements on armored personnel carriers: more than a hundred vehicles. As for armored personnel carriers, we agreed to supply 200 vehicles. One hundred now and one hundred later. Also, self-propelled mortars, additional missiles, MiGs [will be delivered to Ukraine]."
Poland to send Ukraine armoured vehicles, mortars, MANPADs, four more MiG-29s – Zelenskyy
Zelenskyy also thanked the United States, the Netherlands, Germany, Denmark, and Norway for their investment in Ukraine's economy and military aid.
Related:
Tags: military aid to Ukraine, Poland, Russian invasion of Ukraine, Ukraine-Poland relations