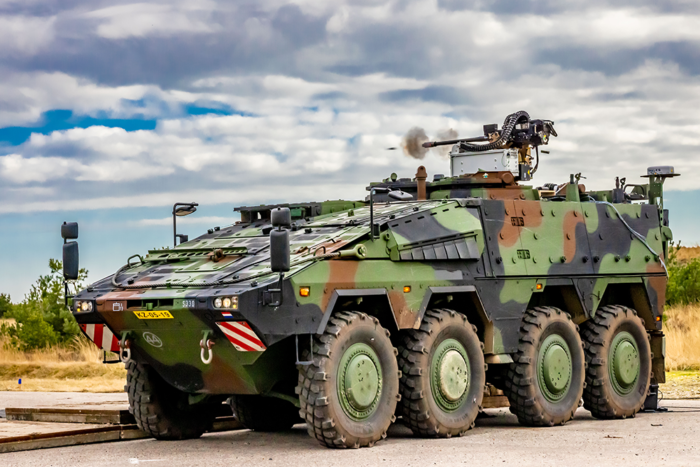 EOS RWS firing off a Royal Netherlands Army 8 x 8 Boxer CRV. Illustrative photo 
Remote Weapon Systems (RWS) will be supplied in 2023-24, the Australian manufacturer Electro Optic Systems informed.
RWS allows gunners to remain in the relative protection of the vehicle during the battle. EOS' Defence Systems business has secured the contract with SpetsTechnoExport, a Ukrainian state-owned foreign trade enterprise, to supply up to one hundred of its heavy RWS to Ukraine.