Ukraine has denied claims made by Yevgeny Prigozhin, the head of Russia's Wagner mercenary group, that his forces had raised the Russian flag over the administration building in the eastern town of Bakhmut. A spokesperson for Ukraine's eastern military command said that fighting was ongoing around the building, and that Russian forces were "very far" from capturing the town, Reuters reports.
On 29 March, the UK Defense Ministry said that Ukrainian operations in the Donetsk town of Bakhmut may have secured a critical supply line for Ukrainian defenders, while the factory north of Bakhmut's center likely remains contested despite Russian media claims that it fell to Russians.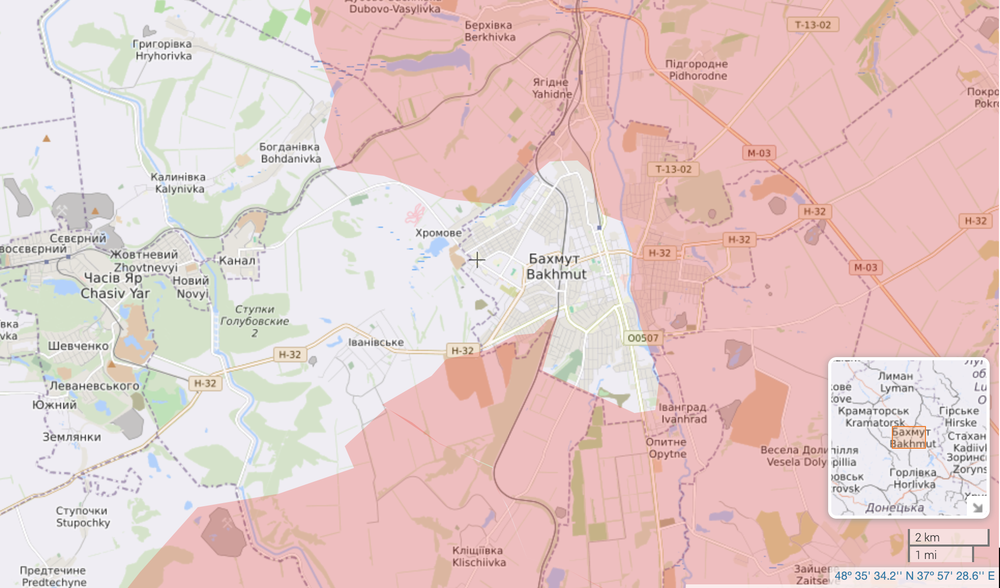 Earlier in March the Military Administration of Chasiv Yar city, located next to Bakhmut, evacuated all kids to a safer place, far from the frontlines.
Tags: Bakhmut, Russian offensive