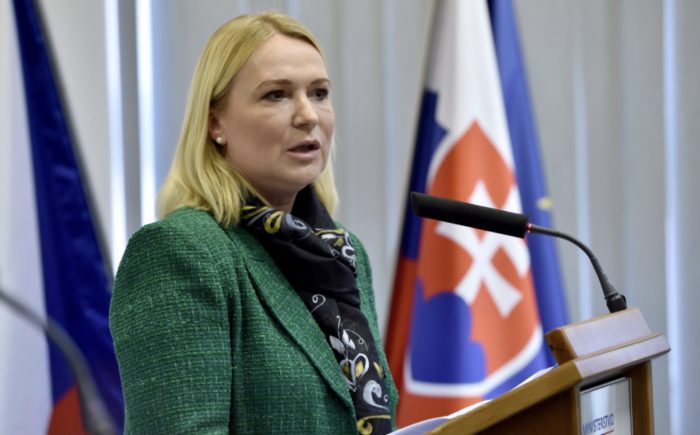 The Czech Republic's Minister of Defense, Jana Černochová, an illustrative image/ Source: rbc.ru 
The Czech Republic's Minister of Defense, Jana Černochová, stated that some of the Czech Army's stored military equipment could be transferred to Ukraine as military aid, as reported by European Pravda, referencing a Czech TV channel Česká televize.
"We still have items in storage that our military will definitely never use," said the Czech Minister of Defense.
Czech Minister of Defense Černochová stated that she would meet Major General Karel Řehka, Chief of the General Staff of the Czech Armed Forces, and President Petr Pavel. Černochová and Řehka will present President Pavel with a list of military equipment that one can send to Ukraine.
Minister Černochová added, "We will inform the president of our inventory so he can have a clear understanding of what we could hypothetically send to Ukraine, if Ukraine was interested."
In addition, the Defense Minister emphasized that the Czech Republic's decision to transfer some of its military equipment to Ukraine would not jeopardize the country's defense capability.
It is important to note President Petr Pavel of the Czech Republic stated at the end of March that his country has done everything possible to assist Ukraine with arms supplies. However, according to the president, opportunities for further assistance are diminishing. Nevertheless, President Pavel still saw potential in air defense and ammunition.
Meanwhile, Czech Prime Minister Petr Fiala stated earlier, in February, that the Czech government's military assistance to Ukraine had reached CZK 10 billion ($462 million) since the beginning of Russia's full-scale invasion. The Czech defense industry had also sent weapons worth an additional CZK 30 billion ($1.3 billion).
Read also:
Czech investigators recorded 2,800 Russian war crimes incidents related to the war against Ukraine – Radio Prague
Ukraine's victory is the solution to Russia-Ukraine war – PMs of Czechia and Slovakia
Czech parliament's lower house recognized current Russian regime as terrorist one
Tags: Czech Republic, military aid to Ukraine, Russian war against Ukraine