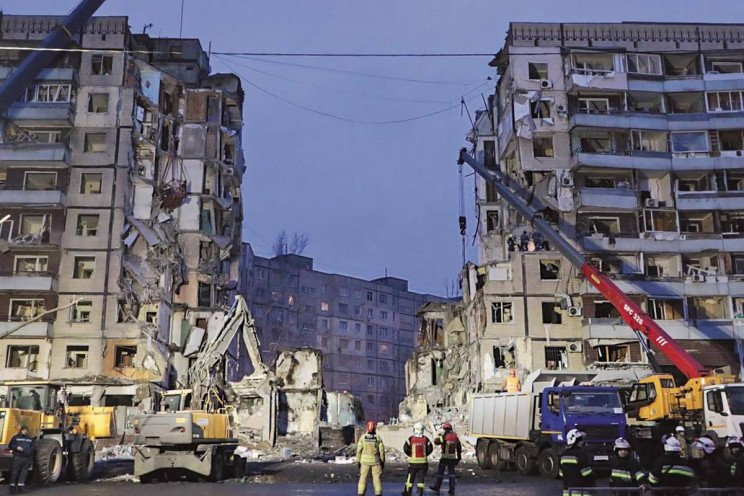 The image shows the aftermath of the 14 January Russian attack on Dnipro with the 11 m anti-ship missile Kh-22. 46 civilians were killed and 127 injured in the strike. Image by Depo.ua 
The US Department of State supports the establishment of a special tribunal to prosecute Russia's crime of aggression against Ukraine, US Ambassador-at-Large for Global Criminal Justice Beth Van Schaack has said, Voice of America reported.
"At this critical moment in history, I am pleased to announce that the United States supports the development of an internationalized tribunal dedicated to prosecuting the crime of aggression against Ukraine," the ambassador stated.
According to her, the US has considered and analyzed many models and concluded that an internationalized court rooted in the judicial system of Ukraine with international elements would be the most effective way to achieve meaningful accountability.
"It might also be located elsewhere in Europe, at least at first, to reinforce Ukraine's desired European orientation, lend gravitas to the initiative, and enable international involvement, including through Eurojust," she added.
Earlier, the International Criminal Court issued an arrest warrant for Russian President Vladimir Putin and official Maria Lvova-Belova for the illegal deportation of Ukrainian children to Russia.