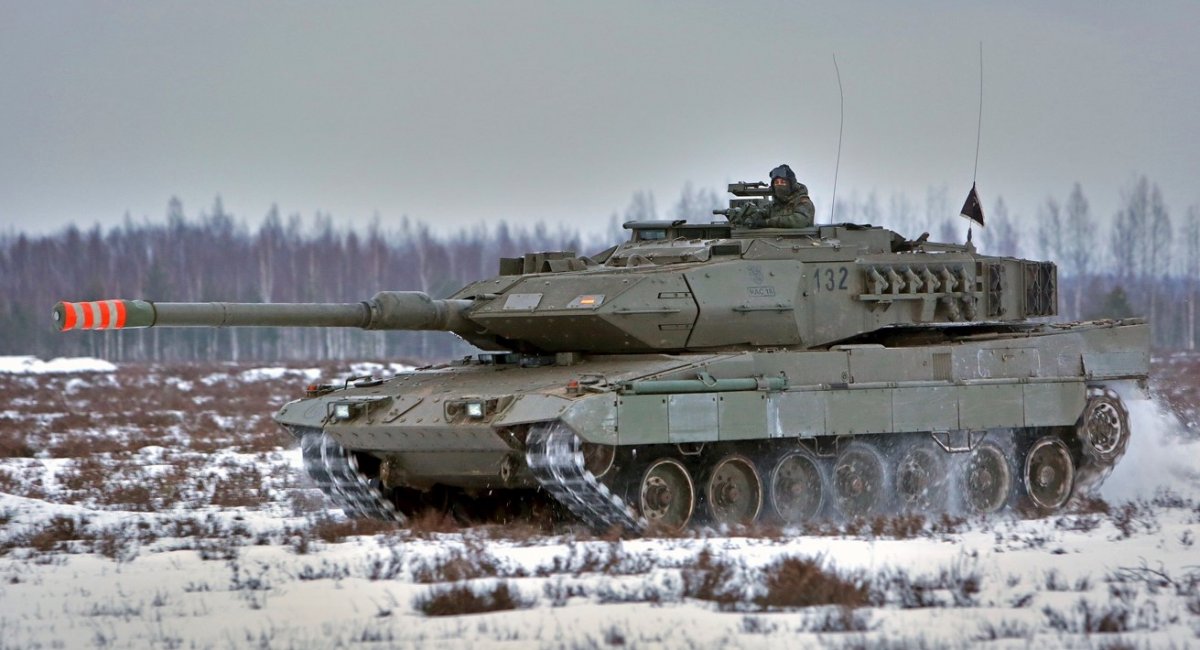 A Spanish Leopard 2E. Spanish Army file photo of a Leopard tank in Latvia
Spain will send six promised 2A4 Leopard main battle tanks to Ukraine after Easter, Defence Minister Margarita Robles told the country's lawmakers on 29 March, according to AFP. The Catholic Church observes this year's Easter on 9 April.
"By sending the Leopards, we will continue to help the Ukrainian people… to defend themselves against an absolutely unjust attack," she said, according to Reuters, adding that Spain would now repair another four tanks which will be sent "in the near future."
Spain to send its first 6 Leopard tanks to Ukraine by end of next week, Defense Ministry says – CNN
Spain announced its intention to send its German-made 2A4 Leopards to Ukraine after those underwent repairs.
Robles says the country had just repaired the six Leopards that have not been used since the 1990s, and was testing their combat readiness before shipping them.
During his visit to Kyiv on 23 February, Spain's Prime Minister Pedro Sanchez said Spain could also send an additional four Leopards to Ukraine.
"These four supplementary tanks need to be repaired," Robles said, without indicating when they could be delivered to Ukraine, according to AFP.
Earlier this month, 55 Ukrainian soldiers wrapped up a four-week training course in the northeastern Spanish city of Zaragoza on how to operate the Leopard tanks.
Read also: