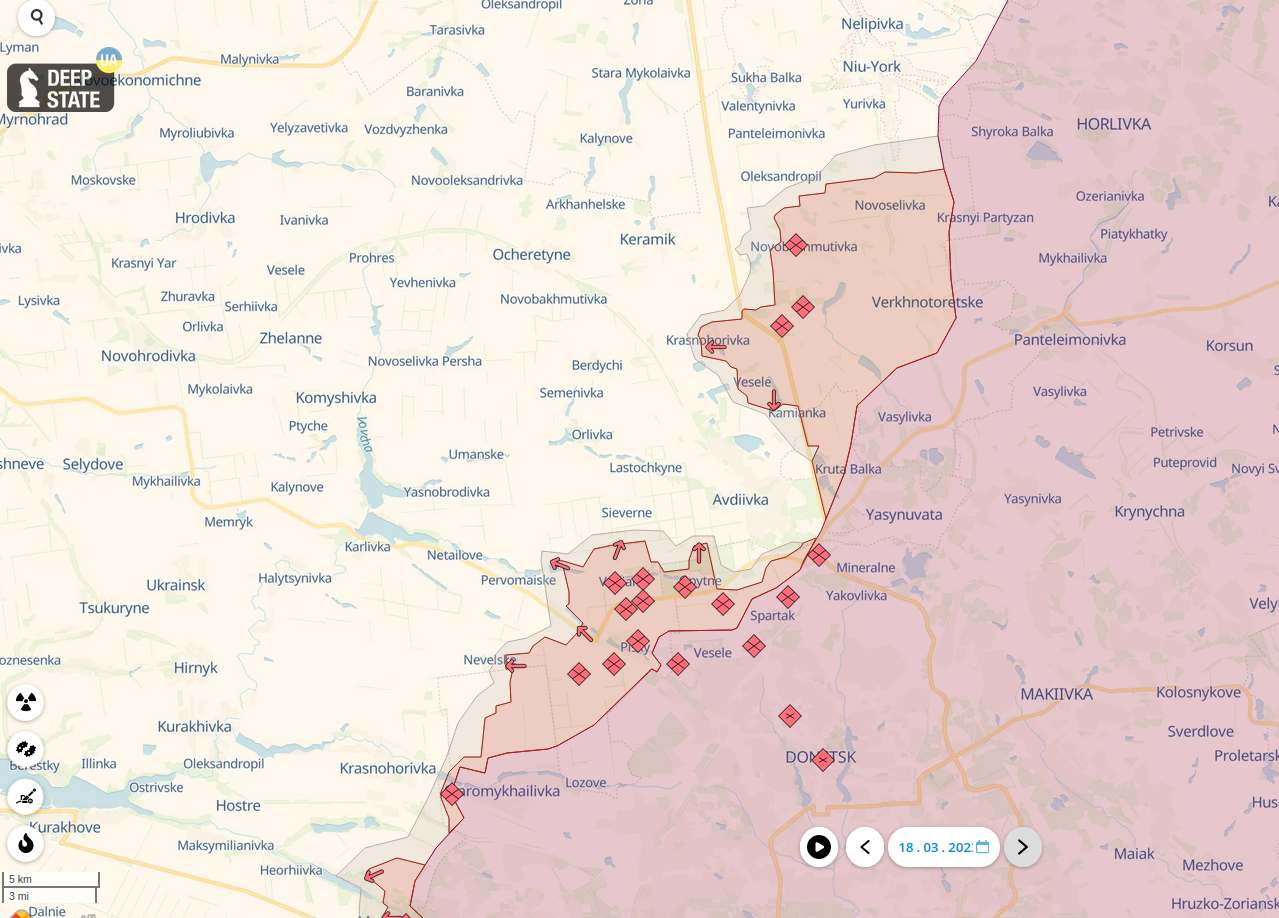 Situation near Ukraine's Avdiyivka as of 18 March 2023. Source: DeepState 
Avdiyivka, with a pre-war population of 30,000, is another small Ukrainian city Russian forces are trying to encircle along with Bakhmut.
Ukraine's press officer Oleksiy Dmytrashkivskyi said in the TV air Russians attacked the city 21 times yesterday and lost up to 200 troops. However, they also received reinforcement from the Russian 98 air assault brigade.
Russians advanced up to 3 km north and south of the city during the last month, according to the DeepState monitoring.
Read more about refugees, including from Avdiyivka, who are working for victory in the west of Ukraine: Businesses fleeing war to west Ukraine find a new life and help the army
Tags: Avdiivka, Donbas war (2014-present), Russo-Ukrainian War situation report