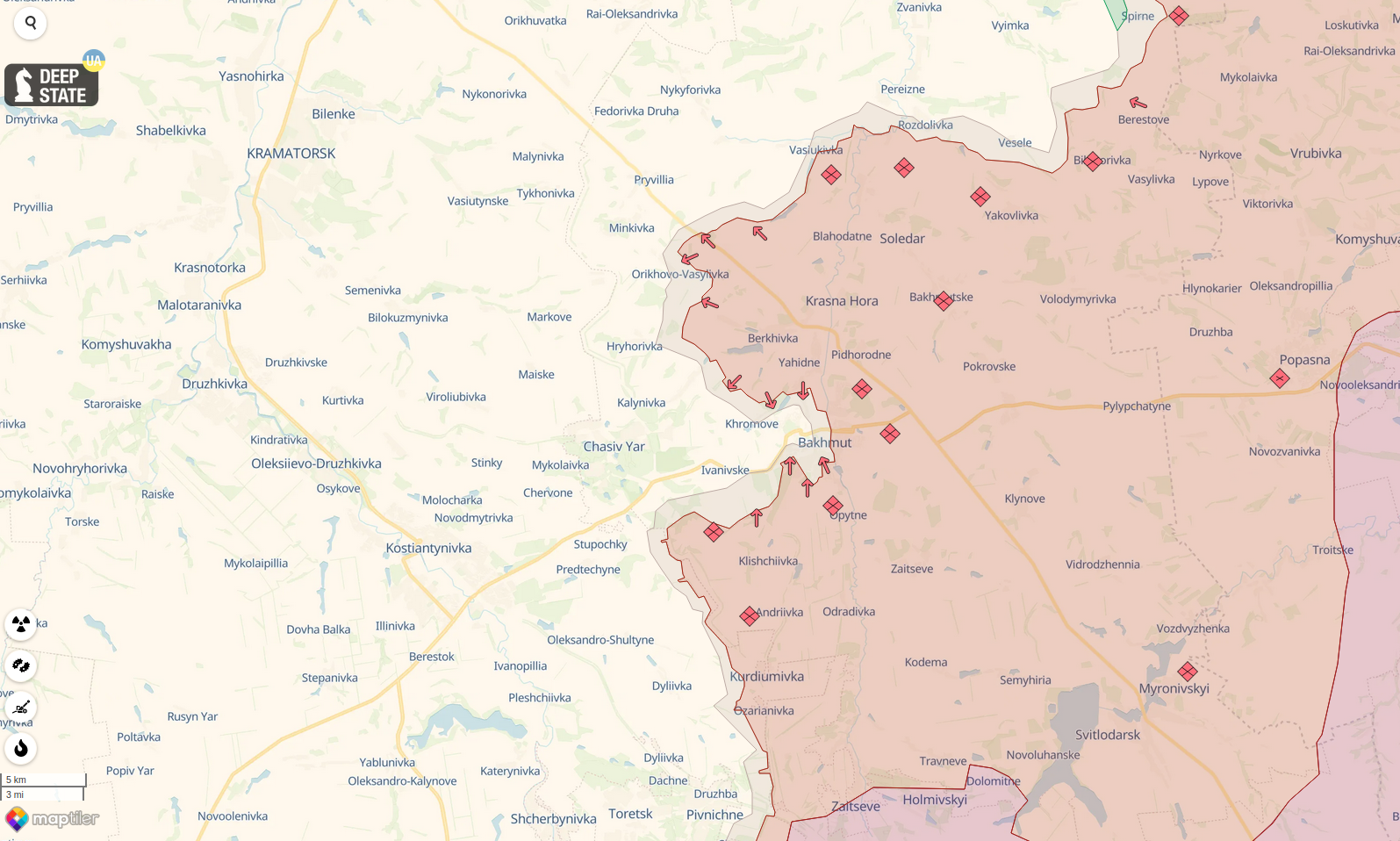 Ground control near Bakhmut as per DeepState monitor, 18 March 2023. 
Fighting continues on the three sides of Bakhmut. Russians are also trying to break through the Ukrainian defense near Bilohorivka and Kreminna, 50 km north of Bakhmut, but without success, Ukraine's General Syrskyi, who is responsible for the direction, said.
He also said Ukrainian defenders in Bakhmut have much smaller losses than the enemy.
In March 2023, General Syrskyi visited Bakhmut several times, saying that the city's defense is strategically important for Ukraine to deplete Russian forces and should be continued.
According to the Deep State map, there were no notable changes to the ground control in Bakhmut in the last 24 hours.