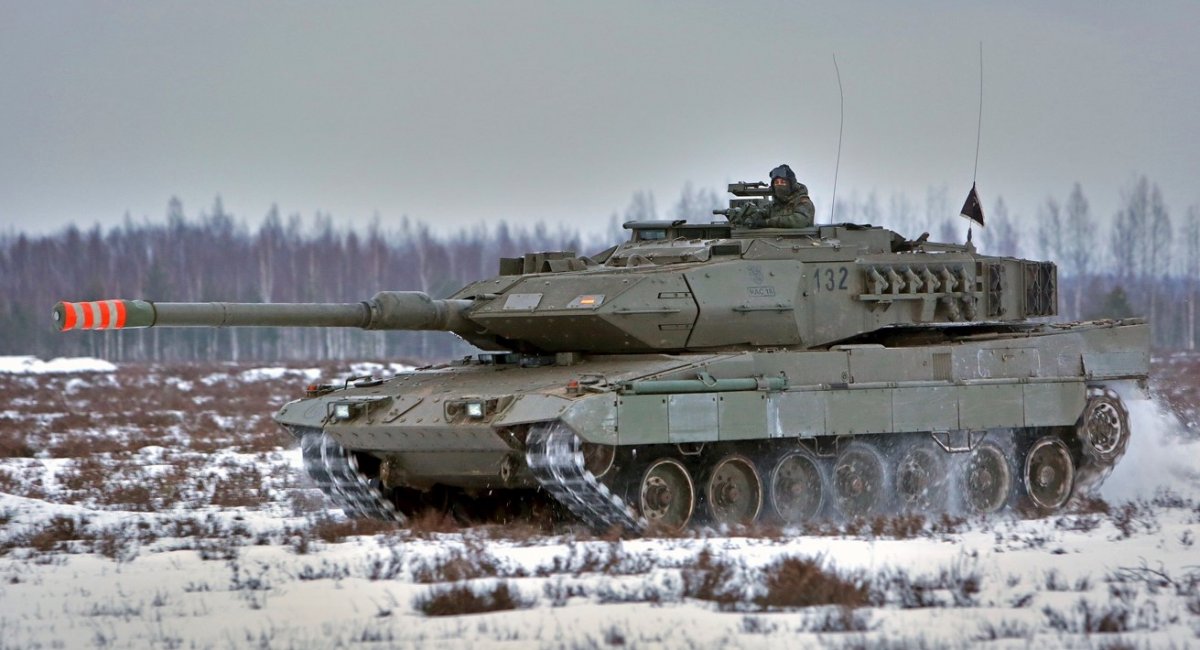 A Spanish Leopard 2E. Spanish Army file photo of a Leopard tank in Latvia 
On 13 March, a total of 40 Ukrainian tank crew members and 15 mechanical specialists wrapped up a four-week training in Zaragoza, Spain, on how to operate the Leopard 2A4 battle tank, Reuters reports.
Spain is going to send six of its Leopard 2s to Ukraine this spring.
According to Reuters, Spanish trainer Captain Contreras said the Ukrainians would be returning home "with a very acceptable knowledge" of the Leopards.
Poland already sent 14 Leopard 2 tanks to Ukraine as Ukrainian crews finished training on them – Polish Defense Minister