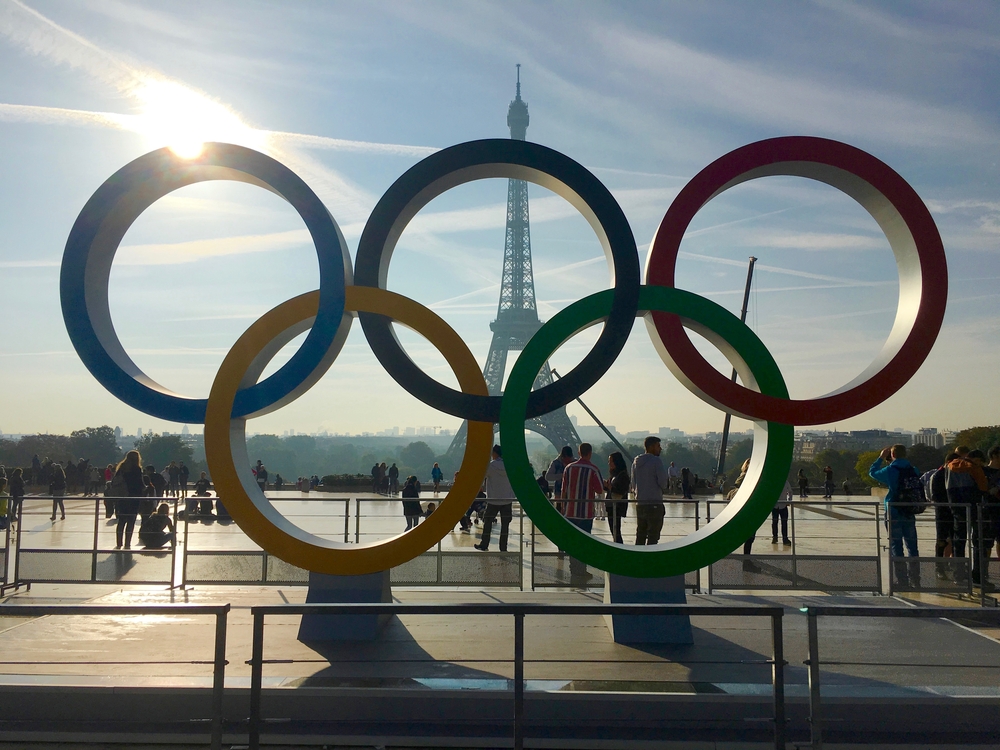 Olympic games symbol on Trocadero place in front of the Eiffel Tower celebrating the upcoming Paris 2024 summer Olympics. Credit: depositphotos
In a highly unusual move, the UK's culture secretary, Lucy Frazer, has written to the Olympic Games' largest sponsors, including Coca-Cola, Intel, Samsung, and Visa, urging them to pressure the International Olympic Committee (IOC) over its proposals to allow Russian and Belarusian athletes to compete again in international sports and the Paris 2024 Games, the Guardian reports.
"We know sport and politics in Russia and Belarus are heavily intertwined, and we are determined that the regimes in Russia and Belarus must not be allowed to use sport for their propaganda purposes," Frazer's letter states. "As long as our concerns and the substantial lack of clarity and concrete detail on a workable 'neutrality' model are not addressed, we do not agree that Russian and Belarusian athletes should be allowed back into competition."
The IOC continues to explore a pathway to allow such athletes to compete as "neutral" athletes, including qualifying for the Paris Olympics in Asia rather than Europe. However, the UK and 34 other countries maintain that Russia and Belarus should not return until Vladimir Putin stops his illegal war in Ukraine.
"Noting the IOC's stated position that no final decisions have been made, we have strongly urged the IOC to address the questions identified by all countries and reconsider its proposal accordingly," Frazer's letter tells the sponsors. "As an Olympic partner, I would welcome your views on this matter and ask you to join us in pressing the IOC to address the concerns raised in our statement."
Ukraine's President, Volodymyr Zelenskyy, has also reiterated his call for a ban, saying that Russia's presence at next year's Olympics would be a "manifestation of violence."
"If the Olympic sports were killings and missile strikes, then you know which national team would occupy the first place," he said.
Ukrainian journalists have called for a media boycott of the Games due to the presence of Russian and Belarusian athletes. Additionally, 35 countries are demanding that Russian and Belarusian athletes be banned from the Games.
Paris Mayor Anne Hidalgo has also called for a ban on Russian athletes if Russia continues its war against Ukraine. However, International Olympic Committee (IOC) President Thomas Bach has hinted that excluding Russian and Belarusian athletes from the Olympics would violate the principles of the IOC, suggesting that athletes should not be penalized for the actions of their governments.
Furthermore, in a show of solidarity with Ukraine, several countries, including the United States, the United Kingdom, Ireland, Czech Republic, Canada, Sweden, Switzerland, the Netherlands, and Poland, have announced their boycott of the World Boxing Championships.
Tags: 2024 Olympics, UK