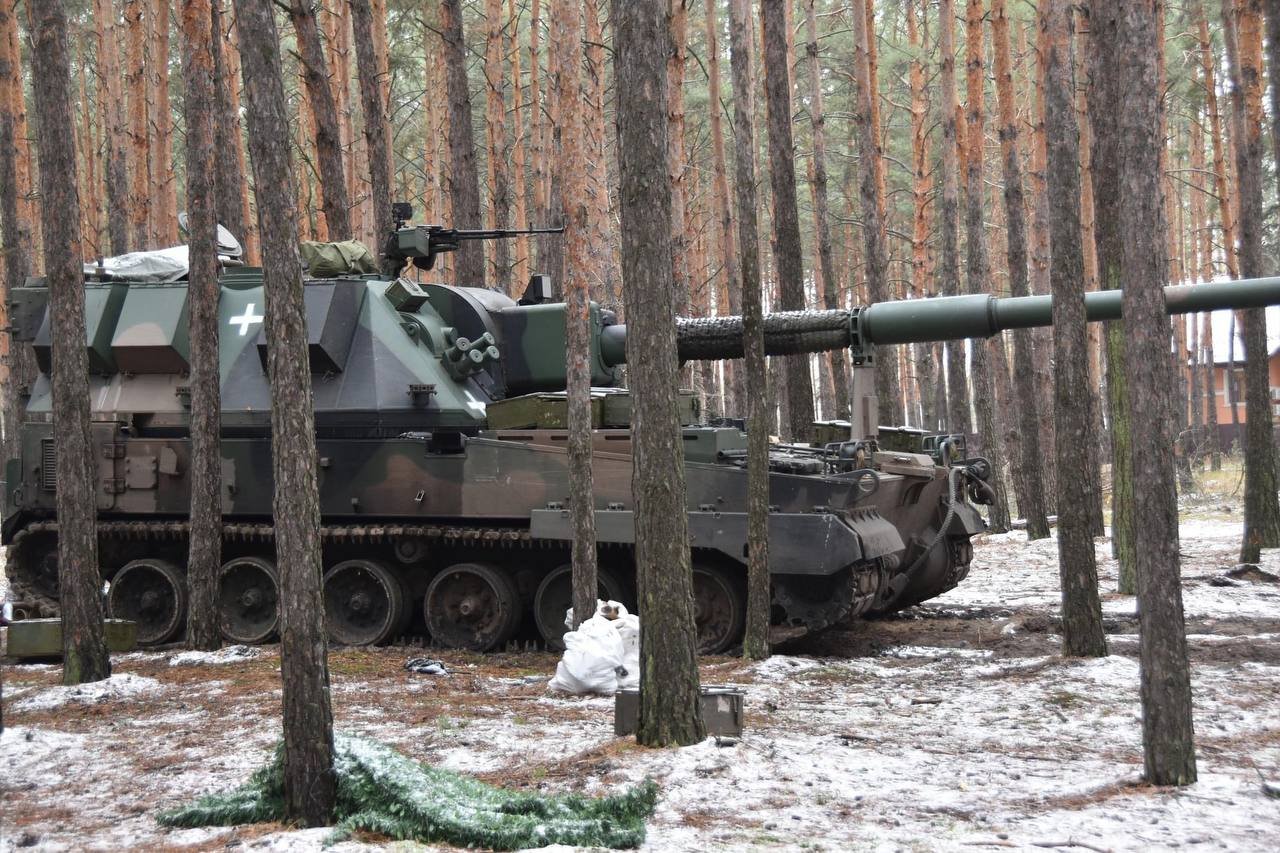 Ukrainian 26th artillery brigade's Polish-made AHS Krab self-propelled gun-howitzers. Ukraine, December 2022. Source.  
South Korea's government approved export licenses for Poland last year to provide Ukraine with AHS Krab howitzers, which are built with South Korean components, a defense acquisition official in Seoul told Reuters on 8 March. Seoul officials have previously declined to comment on the Krabs.
Poland announced the transfer of its Krab self-propelled howitzers in May 2022.
Reuters says the comments are the first confirmation that South Korea officially acquiesced to at least indirectly providing weapons components to Ukraine for its war against Russia.
https://twitter.com/EuromaidanPress/status/1530893661365579779?sa
South Korea's Defense Acquisition Program Administration's (DAPA) technology control bureau reviewed and approved the transfer of the howitzer's South Korean-made chassis, said Kim Hyoung-cheol, director of the Europe-Asia division of the International Cooperation Bureau. Yet he stressed that the government's stance is to not transfer weapons systems to Ukraine.
Ukrainian 26th artillery brigade's Polish AHS Krab self-propelled gun-howitzers

📷https://t.co/nAwY5keCFc pic.twitter.com/Fq5LIb8pCa

— Euromaidan Press (@EuromaidanPress) December 25, 2022
Read also:
Tags: AHS Krab, Poland, South Korea