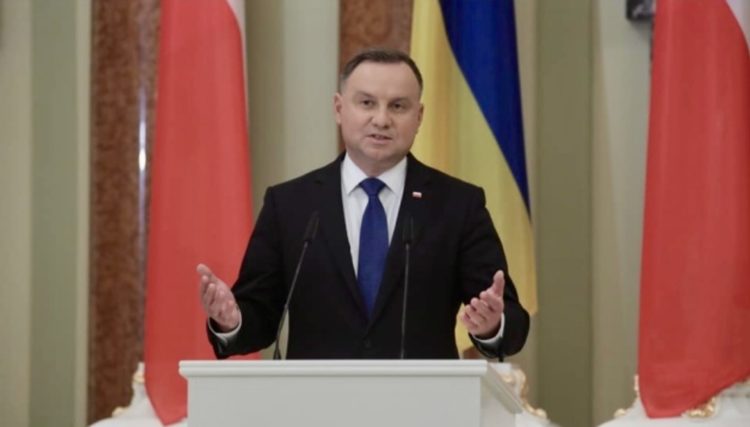 Polish President Andrzej Duda during the visit to Ukraine, 22 May 2022, an illustrative image/ Source: galinfo.com.ua 
According to Polish President Andrzej Duda, Russian aggression against Ukraine is neocolonial in nature. Moreover, during his attendance at the Qatar UN conference, President Duda stated that Russia tends to exploit Ukraine economically, as reported by Polskie Radio.
According to President Duda, the Russians tend to conquer and exploit their neighbors. It is a continuation of historical colonialism. Poland was also previously its subject.
"The empire abducts people, including children, and transports them deep into Russia. According to Ukrainians, the Russians have abducted 100,000 children. If someone does not obey the empire's will, they are killed. Doesn't it sound familiar? Isn't this something that has happened in many countries' histories? I say this openly because Poland has historically been a victim of neighboring empires' cruel policy," added Polish President Duda.
Additionally, Duda stated that the EU's support for residents of the least developed countries should remain a top priority. The Polish President pointed out that these countries have also suffered due to Russia's invasion of Ukraine. It includes the impact of rising food prices.
Read also:
Poland to look into giving Ukraine MiG-29 fighter jets – Polish President Duda
Duda, Nauseda meet with Zelenskyy in Lviv, sign joint declaration to support Ukraine
Tags: Duda, Poland, Russian neocolonialism, Russian war against Ukraine