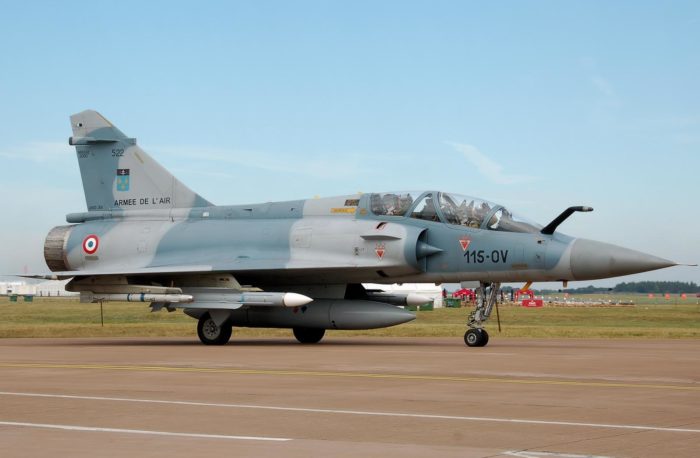 French Mirage 2000b fighter jet. Illustrative image: Wikimedia Commons 
A French senator says France could start training Ukrainian pilots on the Mirage 2000 fighter jets in Poland, while the country's Minister of the Armed Forces acknowledges that discussions on planes and training are underway with Kyiv, BFM TV reports.
February 28, during a hearing in the Senate, Sébastien Lecornu, Minister of the Armed Forces, was asked about possible supplies of fighter jets to Ukraine.
"There are said to be 12 Mirage 2000-Cs currently in storage, ready to be sold. Do you plan to sell them to Ukraine or train Ukrainian pilots?" asked Senator Philippe Folliot.
Senator Joëlle Garriaud-Maylam also asked:
"Is it true that our Air Force is ready to train Ukrainian pilots in Warsaw? This is information that was given to me, I would like to be able to verify it," she asked.
Minister Sébastien Lecornu has confirmed neither the possible supplies of the planes nor the training of Ukrainian pilots, saying that sending ammunition is urgent for now:
"There is urgency on the shells. The endurance capacity of the Ukrainians rests on the ammunition," he said.
On the other hand, he also confirmed that "there are discussions with the Ukrainians on the planes and the training," adding that logistics, training, and mechanical maintenance capacity make it difficult to supply the aircraft in the short term.
Read also:
Why does Ukraine need western jets and where could it get them?
Only "psychological barriers" separate Ukraine from western jets – foreign minister
Tags: France, Mirage 2000