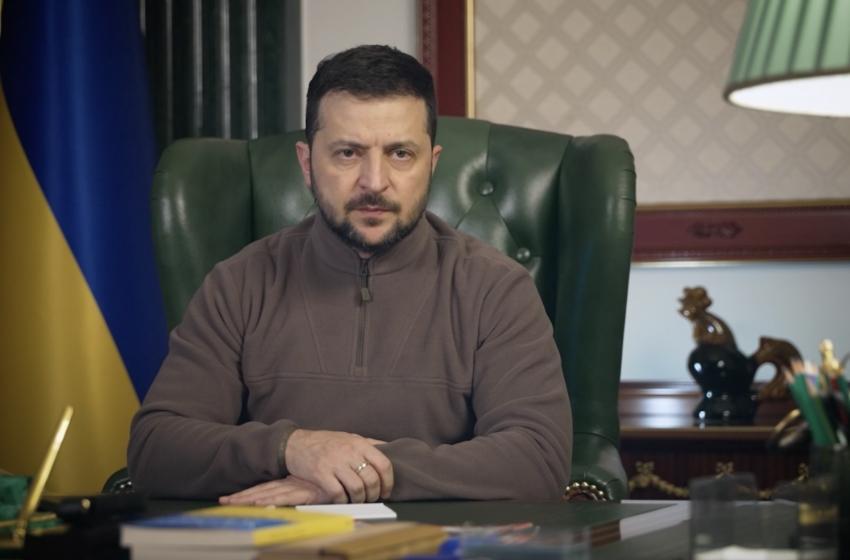 Ukraine's President Volodymyr Zelenskyy/ Source: the Odessa Journal 
Ukraine's President Volodymyr Zelenskyy believes that Russia may invade other countries to distract the world from its imminent defeat in Ukraine, Ukrainska Pravda reported.
"I think it is highly likely (Russian invasion of other countries – ed.). Why? Because President Putin needs to show the world his victories and success," Zelenskyy said during his press conference dedicated to the one-year anniversary of the Russian full-scale invasion of Ukraine. "There will be no success for Russian on the battlefield in Ukraine unless our allies stop providing us with weapons. At least, we will keep fighting," Zelenskyy added.
Zelenskyy suggested that the next Russian target might be a post-Soviet country with weak institutions and a lack of unity, where Russian influence is still tangible. Zelenskyy mentioned Moldova and Russian provocations in Transnistria. The Ukrainian President stressed that Ukraine respects the territorial integrity of Moldova and considers the Transnistria region, where Russian forces are present, to be an inalienable part of Moldova.
Related:
Tags: Kazakhstan, Moldova, Russian invasion in Belarus, Russian invasion of Ukraine