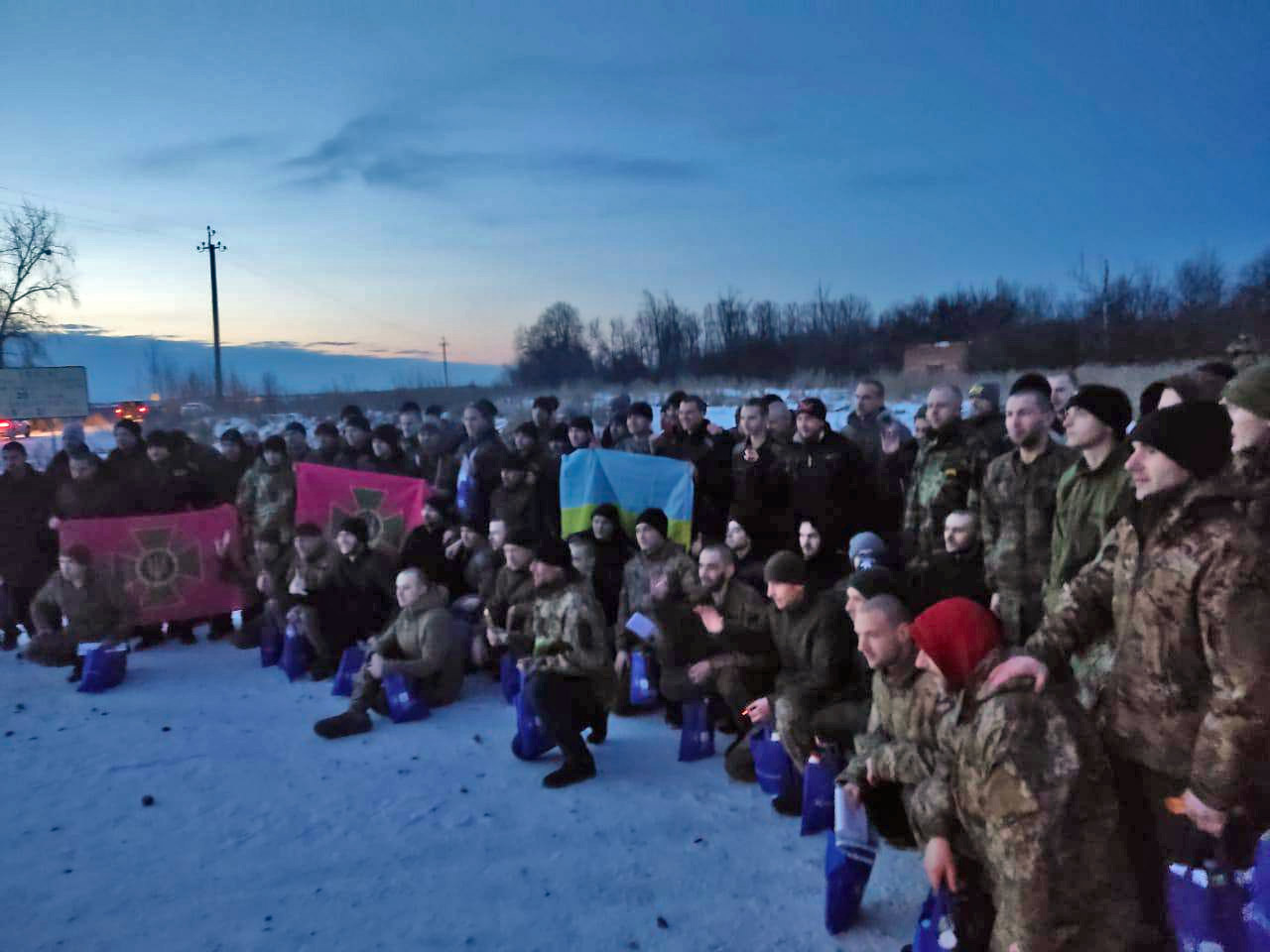 Ukrainian POWs exchanged on 16 February 2023. Photo: https://t.me/ermaka2022/2041 
The head of the President's Office of Ukraine reported that today, February 16, Ukraine returned home 100 Ukrainian soldiers and one civilian from Russian captivity.
"Among the released fighters are national guardsmen, border guards, and soldiers of ZSU (the Armed Forces of Ukraine, – Ed.). 94 of them are defenders of Mariupol, including 63 soldiers from Azovstal. Their relatives have been waiting for them for so long. Many of the heroes received injuries of varying degrees of severity," the message reads.
Also among the freed are Ukrainian soldiers from the Kherson and Kyiv directions. There are defenders of Bucha, Kherson, and Lyman, the Coordinating Headquarters for the Treatment of Prisoners of War says.
46 released POWs are from Ukraine's naval forces, 29 are state border guards, 12 are national guards, eight are soldiers of the land forces, and five are territorial defense servicemen.
According to the HQ, the civilian released from Russian captivity today is Ivan Samoidiuk, first deputy of the mayor of Enerhodar, Zaporizhzhia Oblast.
"He did not break down, refused to cooperate with the enemy, and was kidnapped by the occupiers on 19 March 2022 at a checkpoint near Blahovishchenka. After 333 days of captivity, he returns to his family and friends," the HQ wrote.
Read also:
Ukraine returns home 116 POWs from Russian captivity in another exchange