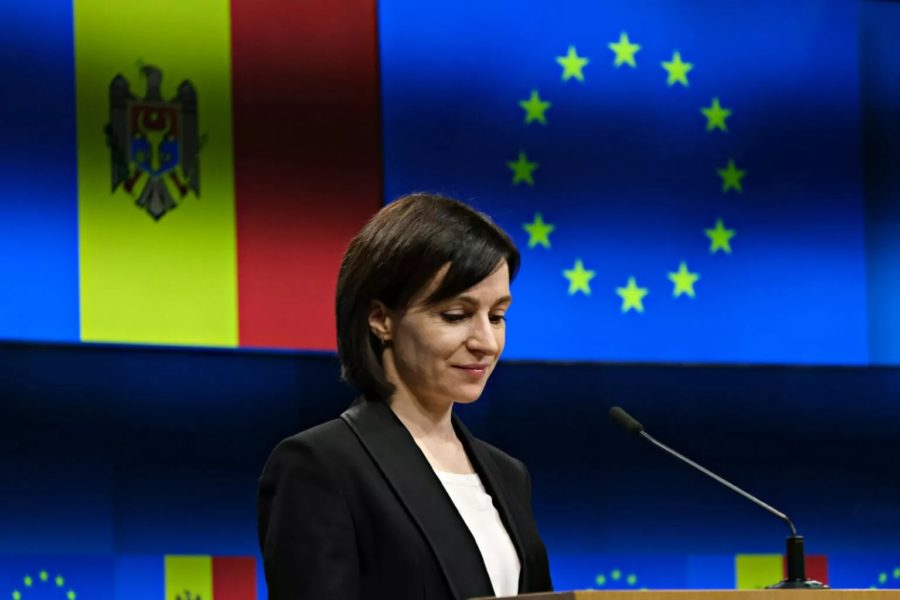 Moldovan President Maia Sandu. Source: eesc.europa.eu 
In his speech at a special meeting of the European Council on 9 February, Ukrainian President Volodymyr Zelenskyy said that Ukrainian intelligence recently managed to intercept Russia's plan about its intention to destroy the political order in Moldova, and these data had been handed over to Moldovan President Maia Sandu, Ukrinform reports.
"I recently spoke to the President of Moldova, Ms. Sandu, and informed her about what our intelligence managed to intercept – a detailed Russian plan to destroy the political situation in Moldova, a Russian document that shows who, when and as a result of which situations is going to break Moldova, to break the democratic the order in this country and establish control over it," Zelenskyy said.
He added:
"We don't know whether Moscow gave the order to act according to this plan against Moldova, but we saw what they were going to do, and we recognized in this exactly what they [the Russians] had already been trying to do against Ukraine and against others states, particularly in Europe. Nothing new."
Update:
Moldova's intelligence service has confirmed statements made by Ukrainian President Volodymyr Zelenskyy alleging that Russia has acted to destabilize the country, RFE/RL reported.
"The Intelligence and Security Service confirms that, both from the information presented by our Ukrainian partner and also from our operative activities, subversive activities with the aim of undermining the Republic of Moldova, of destabilization and violating the public order, were identified," the service said in a statement not giving any more details "because there's the risk of jeopardizing different ongoing operational activities."
Deputy Prime Minister Nicu Popescu said that during the past year Chisinau had witnessed attempts to destabilize the government and all of them failed.
Read also:
Russo-Ukrainian war should doom the "5+2" negotiations on Moldova's Transnistria
"Very high" risk of Russian invasion in 2023 – Moldova's Head of ISS
Fears of Russian invasion grow in Moldova amid fake bomb threats, Transnistrian statements
Tags: Moldova