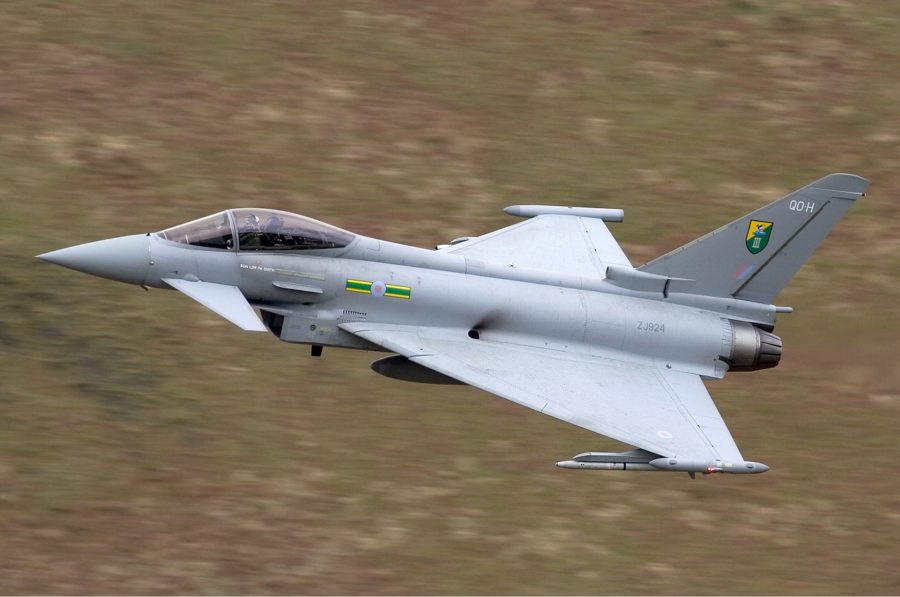 Royal Air Force Eurofighter EF-2000 Typhoon F2. File photo: Wikimedia Commons
 
The UK steps up its delivery of lethal aid into Ukraine, and prepares to train fighter jet pilots and marines, as Ukrainian President Volodymyr Zelenskyy is expected to visit Britain today, February 8, the British government reported in a press release.
Zelenskyy is going to meet British Prime Minister Rishi Sunak, visit the Ukrainian troops training in the UK, and address the British Parliament, according to the report. The President and his team will also meet British defense and security chiefs.
Ukraine President Zelenskyy to visit UK on Feb. 8, Downing Street says – CNN
"As part of today's talks, the [UK] Prime Minister will offer to bolster the UK's training offer for Ukrainian troops, including expanding it to fighter jet pilots to ensure Ukraine can defend its skies well into the future. The training will ensure pilots are able to fly sophisticated NATO-standard fighter jets in the future. As part of that long-term capability investment, the UK will work with Ukraine and international allies to coordinate collective support to meet Ukraine's defensive needs. He will also offer to begin an immediate training programme for marines," the press release reads.
PM Rishi Sunak said,
"I am proud that today we will expand that training from soldiers to marines and fighter jet pilots, ensuring Ukraine has a military able to defend its interests well into the future. It also underlines our commitment to not just provide military equipment for the short term, but a long-term pledge to stand shoulder-to-shoulder with Ukraine for years to come."
Also, according to the British PM, the UK will also announce further sanctions today in response to Russia's continued bombardment of Ukraine, including the "targeting of those who have helped Putin build his personal wealth, and companies who are profiting from the Kremlin's war machine."
According to the press release, the British recruit training program for the Ukrainian Armed Forces has "seen 10,000 Ukrainian troops brought to battle readiness in the last six months, and which will upskill a further 20,000 Ukrainian soldiers this year."
Read also:
Only "psychological barriers" separate Ukraine from western jets – foreign minister
Ukraine needs up to 200 multi-purpose aircraft to defend its skies – Air Force spox
Fighter jets, long-range missiles are Ukraine's priority at Munich Security Conference
EU top diplomat does not rule out delivery of fighter jets to Kyiv
UK has not made a "solid decision" not to send its fighter jets to Ukraine – UK Defense Minister Wallace
Tags: fighter jets, training Ukrainian troops, UK, western weapons