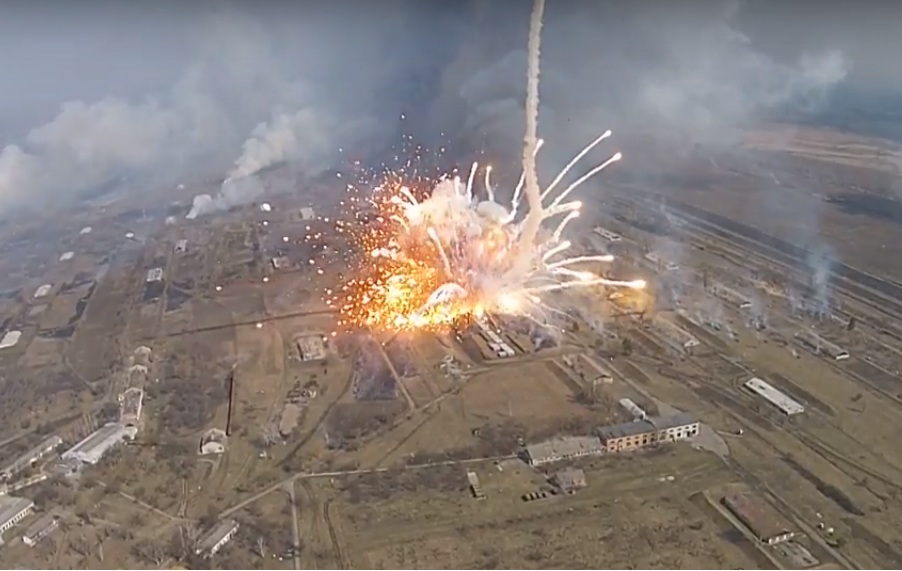 The Balakliya ammunition depot explosion (Image: zn.ua) 
Ukrainian forces fire 5-6 thousand rounds of artillery ammunition each day, according to Morten Brandtzaeg, the CEO of the Norway-based international aerospace and defense company Nammo, the Financial Times reported.
Such amount of artillery shells equals the stock of ammunition that an average European country reserves for its army for an entire year, Morten Brandtzaeg told the Financial Times.
Ukraine finally launches domestic ammunition production. How will this impact the war?
According to the Financial Times, Russia's invasion of Ukraine tests Europe in a race to rearm. The transition to a war footing creates an ammunition supply chain crisis in Europe as defense manufacturers try to ramp up the production of weaponry in order to replenish national stockpiles and support military supplies to Ukraine.
Arming Ukraine is 'the swiftest and the only path to peace' – UK Foreign Secretary
The scale of investment to meet the soaring demand for weaponry and ammunition puts a huge strain on the financial stability of any defense company, Morten Brandtzaeg claimed.
Currently, the demand for some components that defense companies need to manufacture weaponry is extremely high, which increases the delivery time from months to years, Brandtzaeg told the Financial Times.
Related:
Tags: military aid to Ukraine, production of ammunition, Russian invasion of Ukraine