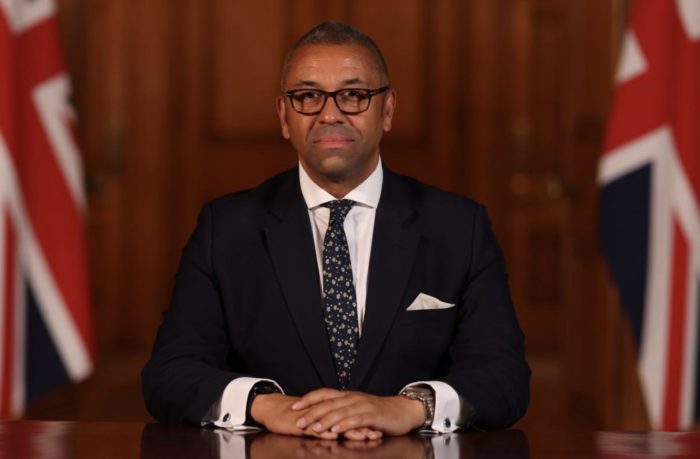 UK Secretary of State for Foreign, Commonwealth and Development Affairs, the Rt Hon James Cleverly/ Source: Twitter, @10DowningStreet 
In an article published on Sunday in the Times of Malta, UK Secretary of State for Foreign, Commonwealth and Development Affairs James Cleverly wrote that arming Ukraine so it can defend itself against Russia is the "swiftest and only path" to achieving peace.
Prior to the UK Foreign Secretary's Tuesday visit to the Mediterranean island, which assumed the UN Security Council presidency at the beginning of February, Cleverly wrote in a Maltese newspaper:
"Like all authoritarian rulers, Putin responds only to strength in his opponents. He rejected Volodymyr Zelensky's 10-point plan for peace last December. That is why the UK and Ukraine's friends are doing all they can to bring Ukraine success on the battlefield. And it's why I'm delighted that Germany and the US are joining the UK in sending tanks to the Ukrainians. Giving the Ukrainians the tools they need to finish the job is the swiftest – indeed the only – path to peace."
He emphasized that Putin's ambitions extend beyond the conquest and annexation of Ukraine. The Russian president intends to disrupt world politics and challenge the international order.
"And if he succeeds, he will drag us all back to an age of violence and conquest. But we cannot and will not let Putin win. His brutal acts are a clear violation of the UN Charter," stated the Foreign Secretary.
Cleverly added that Ukraine is the primary target of Putin's barbarity. However, the entire world is paying a colossal price for Putin's war of choice.
"A tsunami of hunger threatens the poorest countries in the world. Rising energy prices will push millions back into poverty, all across the globe. And we should not forget the Russian people. They too have been taken prisoner by Putin," the Foreign Secretary continued.
Earlier, the UK's Ministry of Defense demonstrated how quickly Ukrainian tank crews are learning to operate Challenger 2 tanks.
Read also:
It is up to Ukraine to set conditions for peace talks – UK's Foreign Minister
Tags: military aid to Ukraine, peace formula, Russian aggression, United Kingdom (UK)