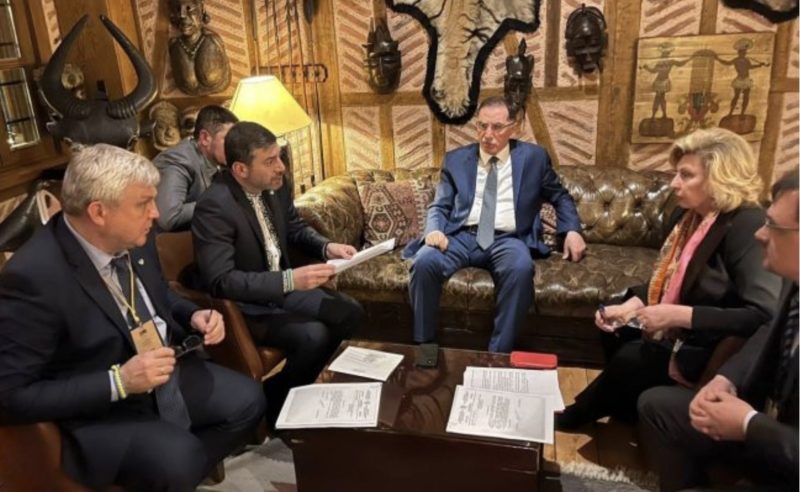 Ombudsman of Ukraine, Dmytro Lubinets, and Tatyana Moskalkova at the talks/ Source: Dmytro Lubinets, Telegram channel 
Ukrainska Pravda reports, referencing CNN Turk, Turkish Ombudsman Şeref Malkoç said that Ukraine and Russia were working on an extensive prisoner exchange, which could involve 1000 people.
"At the meeting I attended, the Ukrainian Ombudsman [Dmytro Lubinets] provided the Russian side with a list of 800 individuals. The Russian Ombudswoman [Tatyana Moskalkova] gave her Ukrainian counterpart a list of 200 individuals. This exchange is not only limited to this. It is a list of those who have been wounded or captured. In addition, there are thousands of children, women, and additional issues. If we can establish the Istanbul Platform, these issues will be easier to discuss. We are currently in the process of establishing this mechanism," Şeref Malkoç said.
Malkoç added that by the conclusion of the negotiations, the Ukrainian and Russian counterparts had reached an agreement on approximately 40 amendments to the lists, the vast majority of which included wounded civilians and military personnel.
According to Malkoç, the Turkish government is willing to establish a humanitarian corridor in Istanbul for any exchange.
In the meantime, Turkish President Recep Tayyip Erdoğan spoke with Vladimir Putin and offered to serve as a mediator in negotiations between Ukraine and Russia.
Read also:
Russia arranges fake prisoner exchanges for Ukrainian POWs – Ombudsman
Ukraine returns home 60 POWs, including 14 Azovstal defenders
"Russians feared us, frightened women, because they couldn't break us": Ukrainian women on Russian prison
Tags: prisoner exchange, prisoner swap, Russian aggression, Ukrainian prisoners of war (POWs)