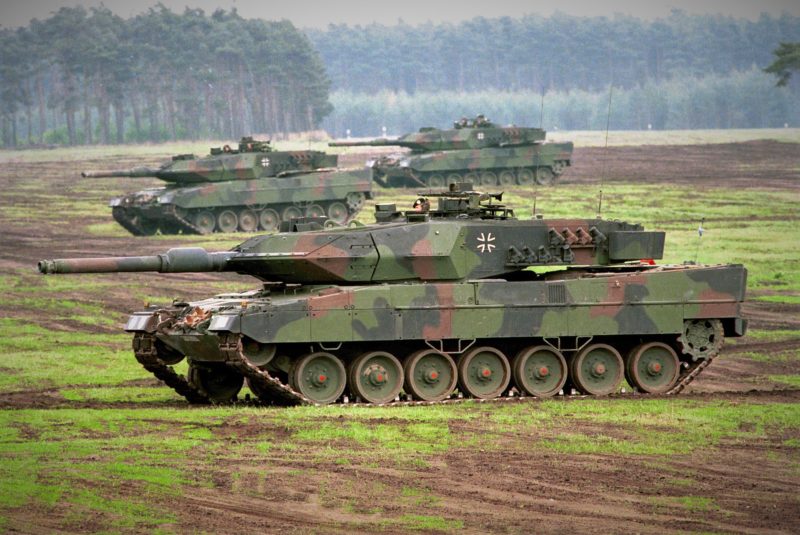 German tank Leopard 2 A5. Illustrative image, source: Flickr/Bundeswehr-Fotos 
It's not decided yet whether Ukraine would receive the German Leopard 2 tanks, but German MP Marie-Agnes Strack-Zimmermann, the chair of the German parliament's defense committee, believes that it makes sense to start training Ukrainian soldiers to operate the Leopards now, Spiegel
reports
.
Recently, Germany promised to supply the Marder armored personnel carriers to Ukraine. None was supplied yet as the Ukrainian crews should be trained on the Marders first.
Meanwhile, Marie-Agnes Strack-Zimmermann believes that it makes sense to "train other Ukrainian soldiers on the Leopard 2 at the same time," she told Spiegel: "When this battle tank is needed, we won't lose any unnecessary time."
Strack-Zimmermann has been campaigning for months together with the Green Party politician Anton Hofreiter for the delivery of these battle tanks to Ukraine.
Previously, Spain, Finland, and now Poland have considered the supplies of the German-made Leopard 2 tanks to Ukraine. Germany's permission is required to start the supplies.
Poland to give Ukraine a company of Leopard 2 tanks as "part of an international coalition" – PAP
Read also:
Britain plans to send tanks to Ukraine, British PM's spox confirms
EU Commission President joins calls to send Leopard tanks to Ukraine
Germany won't rule out delivery of Leopard tanks to Ukraine, its economy minister says – Reuters
Bundestag to press on Scholz to supply Leopards after Marders
"We need these tanks" – new Ukrainian Ambassador to Germany about Leopard 2 tanks