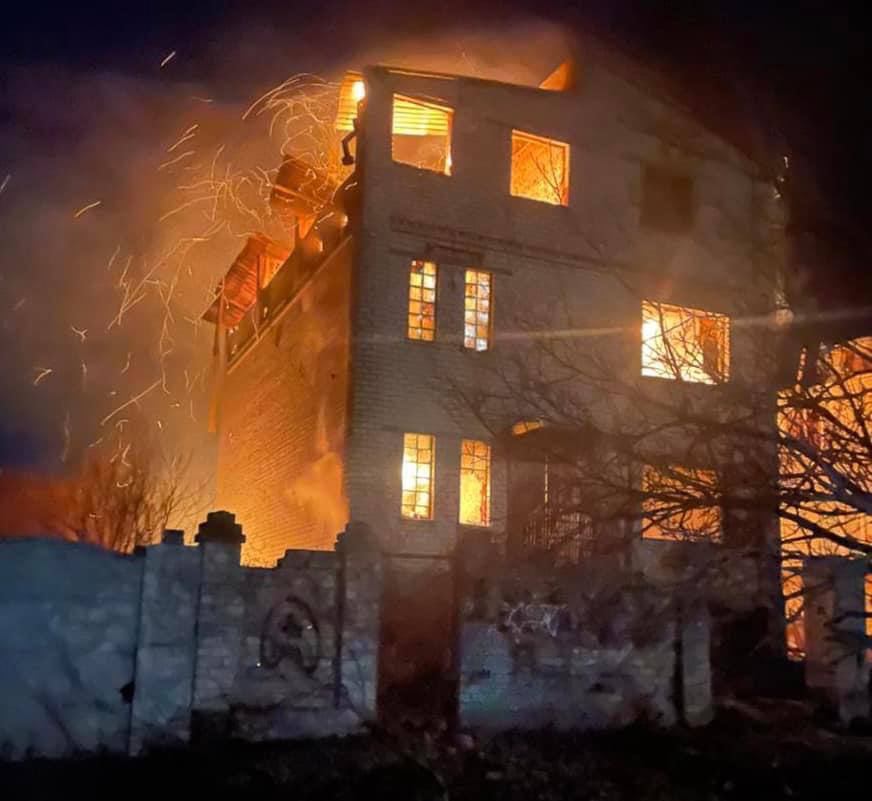 Russian shelling of residential areas in Kherson killed 2 people last night. Photo by Huyevyi Kherson/Telegram 
Russian forces shelled critical civilian infrastructure and residential areas of Kherson (southern Ukraine) 14 times over the past 24 hours, the head of Kherson Oblast State Administration Yaroslav Yanushevych reported.
The Russian indiscriminate shelling killed two and injured two civilians in the city of Kherson and Kherson Oblast on Monday, January 9, and during the night on Tuesday, January 10, according to Yanushevych.
Russian forces used artillery, tanks, multiple rocket systems, and mortars to target critical civilian infrastructure and residential areas in Kherson Oblast. Overall, the Russian army shelled the recently liberated part of Kherson Oblast 46 times within the last 24 hours.
Ukrainian forces liberated Kherson on 11 November 2022 after more than eight months of the Russian occupation. Russian invaders destroyed the energy system of the city while retreating, which cut thousands of Kherson residents off from electricity, running water and heating. Although Ukrane's State Emergency Service managed to restore most of the energy system in Kherson and suburban areas of the city, the misfortunes of local residents did not end there. After the withdrawal, Russian forces began shelling Kherson regularly from the eastern bank of the Dnipro River, which remains under Russian control.
Related:
Tags: civilians in Ukraine, Kherson, Kherson Oblast, Russia's war crimes, Russian invasion of Ukraine