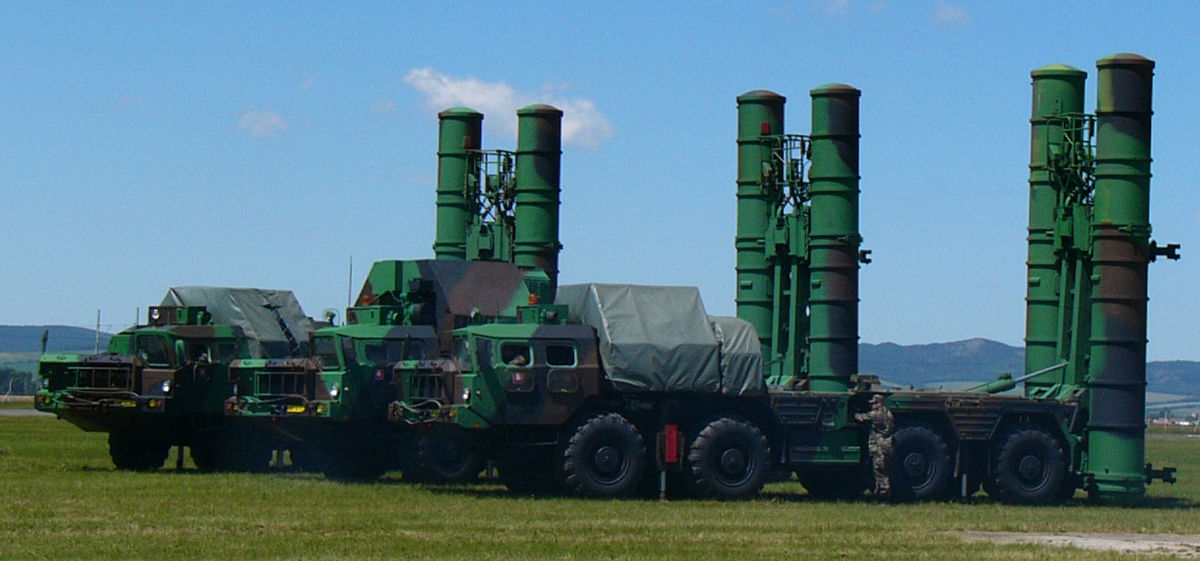 The S300 air defense complex. File photo 
At the start of Russia's full-blown invasion of Ukraine in February 2022, Ukraine's air defense intercepted only around 12–18% of Russian cruise missiles, according to a report by the RUSI think tank. Now, in the best of days, this indicator reaches 88%.
Russia's shock attack started with mass missile strikes from sea, air, and ground launch systems, which were preceded by electronic attacks that damaged Ukraine's radars. This all presented a challenge for Ukraine's air defense.
"Given the orders to redeploy Ukrainian forces [seven hours before the invasion], the damage and disruption to [command and control], the unexpected concentration on the Gomel axis, and the forced displacement of systems, many Ukrainian systems were alive, but uncoordinated for the initial 24 hours. A significant proportion of the air-defense infrastructure survived but was not in a position to conduct a coordinated defence. Instead, it largely delivered pop-up attacks against Russian forces," RUSI notes.
However, Russia with time and with the influx of western air defense weapons, Ukraine got better at shooting down Russian cruise missiles: during the best days, it reaches 88%.
Russian missile attacks on Ukrainian infrastructure and success rate of Ukraine's air defense

Date of missile strike

Missiles launched

Missiles intercepted

Percent of success

Type of missiles

84

45

53.5%

Kh-101, Kh-555, Iskander

28

20

71.5%

36

18

50%

Kh-101, Kh-555, Kalibr

50

44

88%

Kh-101, Kalibr, Kh-59

90

73

81%

Kh-101, Kh-555, Kalibr

18

6

33%

Kh-101, Kh-59, Kh-55 without nuclear warhead

70

51

73%

Kalibr, Kh-101,  Kh-555
The effectiveness has risen from 12–18% on the first day of war up to nearly 50–90%. This improvement is explained by the fact that Ukrainian air defense units received valuable experience over these 9 months of Russian missile shelling, as well as ever-increasing supplies of western modern air defense systems to Ukraine, such as NASAMS or IRIS-T, the Ukrainian portal Defense Express writes.
Terror from the sky: a guide to Russian missiles used against Ukraine and how to stop them
97% of Russian missile attacks target civilian objects – Ukraine's defense minister