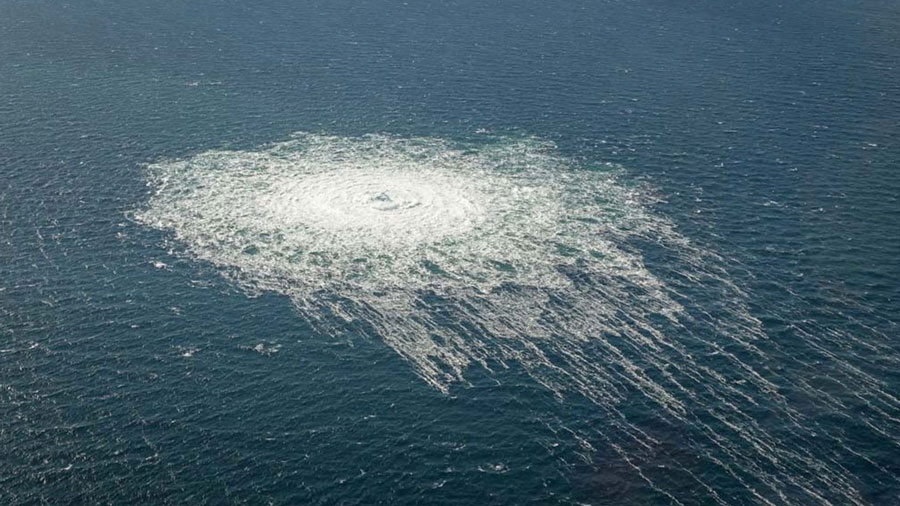 Gas bubbles from the Nord Stream 2 leak reaching surface of the Baltic Sea on 27 September 2022. Photo via news.sky.com
 
Swedish state prosecutor Mats Ljungqvist said in a statement that traces of explosives have been found at the site of the damaged Nord Stream pipelines, confirming that sabotage had taken place, according to RFE/RL.
"Four explosions caused leaks in three of the four links that make up the Russia-owned Nord Stream 1 and 2 pipelines in September, sending tons of pressurized methane gas into the Baltic Sea at a time of heightened concerns in Europe over a potential energy crisis due to supply disruptions from Russia amid its ongoing war with Ukraine. Swedish and Danish authorities are investigating the circumstances of the leaks, and Copenhagen last month said a preliminary investigation had shown that the leaks were caused by powerful explosions," RFE/RL wrote.
Read also:
Tags: Nord Stream