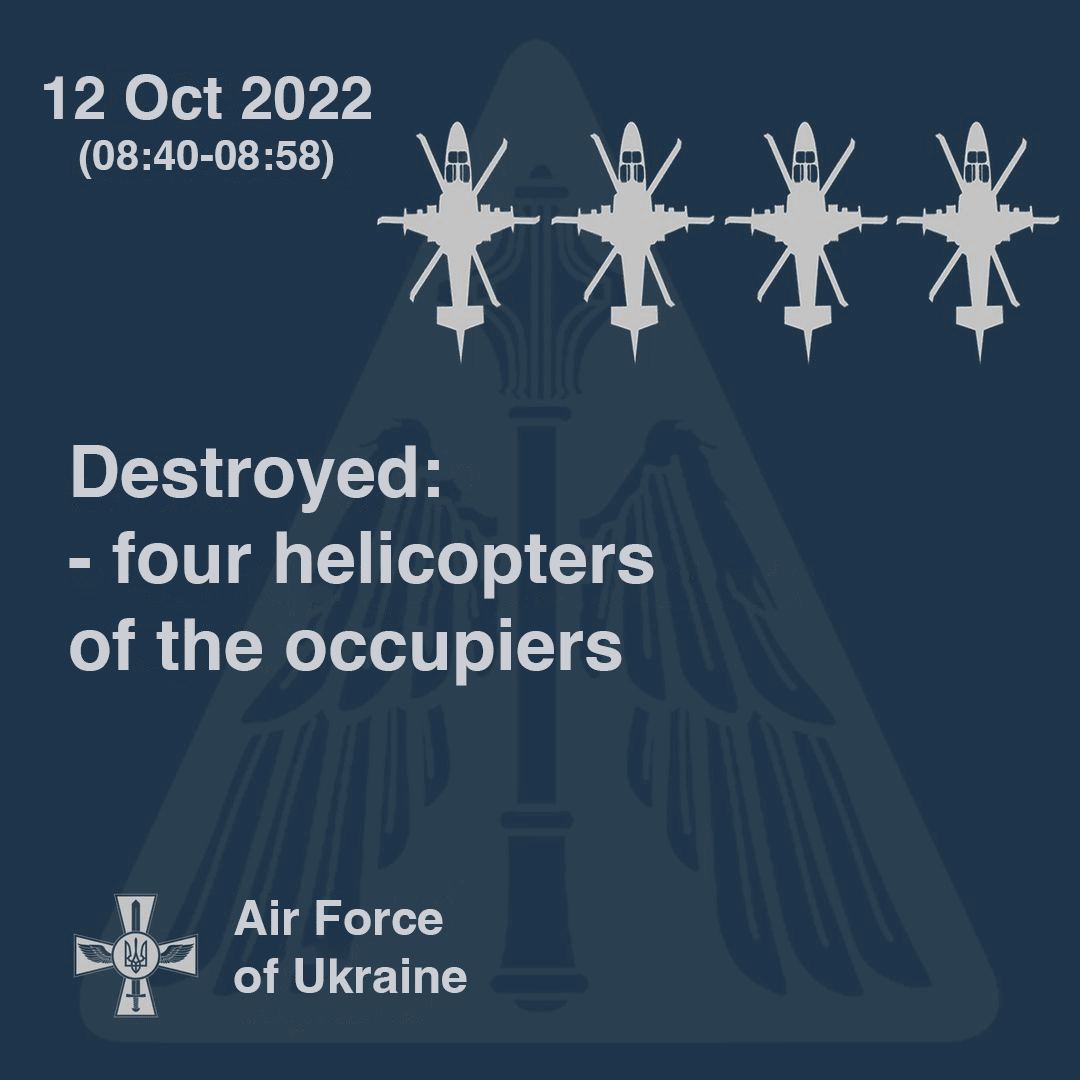 Infographic: Air Force Command of the Armed Forces of Ukraine. Translated by Euromaidan Press 
From 8:40 to 8:58 on the morning of October 12, the Ukrainian Air Force's anti-aircraft missile units destroyed at least four Russian attack helicopters ("probably Ka-52"), the Air Force Command of the Armed Forces of Ukraine reports.
The Command says that those Russian helicopters were providing fire support to the ground troops in the southern direction.
"According to preliminary data, one helicopter fell on the territory freed from Ruscists (a portmanteau word made by combining Russian + fascist, – Ed.), the rest behind the front line. The combat work was carried out on two more helicopters, so there is a high probability that the number of confirmed downed helicopters will increase," the Air Force Command wrote.
Russian military private Telegram account @MilHeliPilot indirectly confirmed that Russian helicopter pilots had losses today by wishing the "eternal flight" to his "brothers."
According to the estimations by Ukraine's General Staff, Russia lost some 235 helicopters between Feb 24 and Oct 11 amid its invasion of Ukraine.