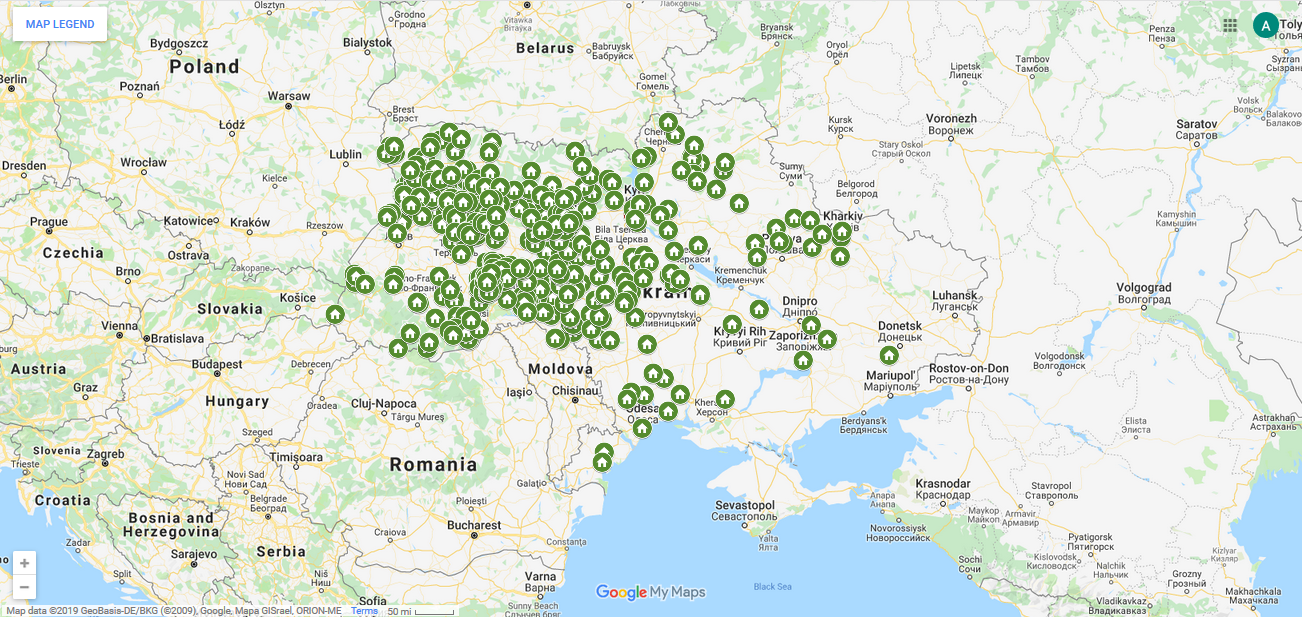 A Google map of the Moscow Patriarchate's 520 parishes that shifted their allegiance to the Orthodox Church of Ukraine as of July 30, 2019 
In the first three months after the Orthodox Church of Ukraine became autocephalous, approximately 300 parishes shifted their allegiance from the Moscow church to the Ukrainian one; now, in the last four months, another 230 have done so, bringing the total that have changed allegiance to 520, church officials say.
The number making the change had slowed somewhat in recent months, these hierarchs say, because of the elections, implying that they expect it to return to the earlier rate or an even higher one in the months ahead.
The shift so far means that the Russian church in Ukraine has lost almost five percent of its congregations, a relatively small fraction of the total but significant given how much resistance the Moscow Patriarchate has sought to generate with flying squads to vote down proposals at the parish level to change.
The map of the changes is also significant. Ever more of the most recent changes have been in the center and south of Ukraine and not just in the West as was the case at first.
Read More:
Tags: Kyiv Patriarchate, Moscow Patriarchate, Orthodox Church of Ukraine (OCU), Ukrainian Orthodox Church