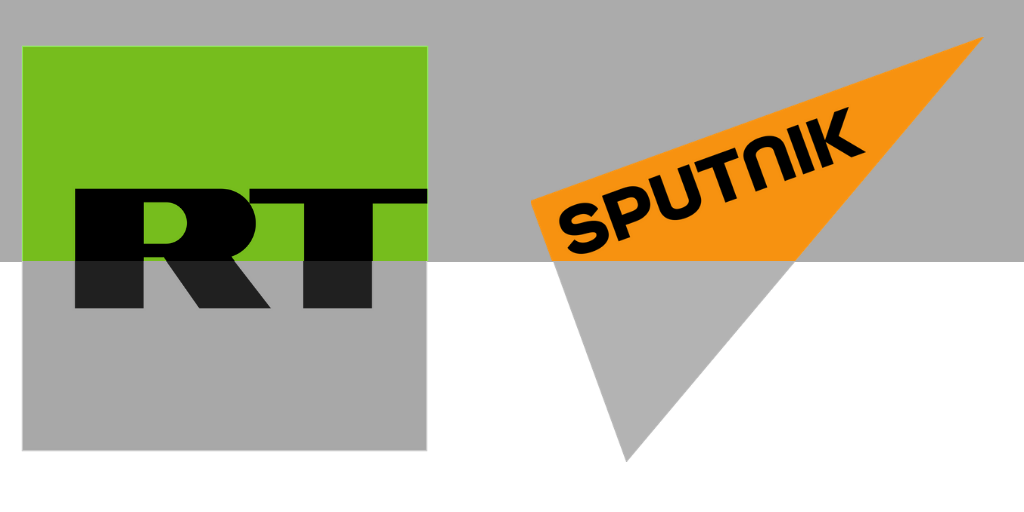 Editor's Note
In the universe of Russian propaganda, Russia is an ideal state of sorts. International criticism of any Russian actions or misbehaviors is often labeled as Russophobic by the Russian officials, or, on lower levels of the Kremlin propaganda machine, by state-run media or even experts on the talk shows they host.
"Russophobia" is a manipulative defensive line, often used by Russian propaganda to reduce any criticism of the Russian state to an irrational intolerance towards the Russian people.
Here we publish a piece by EU's disinformation watchdog on propaganda usage of the clams of Russophobia.
"Russophobic sentiment in the media is being ratcheted up in France under the pretext of countering disinformation."
This statement was delivered by Maria Zakharova, spokesperson of Russia's Ministry of Foreign Affairs, during a press briefing in Moscow on 7 September where she commented on the publication of a new French study about information manipulation.
The spokesperson also claimed that outside Russia, "Russian information agencies RT and Sputnik were publicly called agents of the Russian intelligence services, just because they strive to offer an alternative point of view."
According to the ministry, "the goal is creating the image of an external enemy, […] justifying the measures being undertaken in France to limit free speech."
These viewpoints are not new; they have repeatedly been pushed by Russian authorities and the media they control.
The cornerstones of this narrative are that international criticism of the Kremlin's disinformation campaign is grounded in "Russophobia"; that RT and Sputnik are like other media, which strive to present a variety of viewpoints; and that it is Western countries that limit media freedom, not Russia.
"Russophobia"
When international criticism of the Kremlin's policies and actions is described as "Russophobia," it reduces this criticism to an irrational form of intolerance towards Russians.
The "Russophobia" accusations became a standard defensive line for the Kremlin after Russia's invasion of Crimea in 2014 and is now a universal explanatory model. It is convenient because the dismissal does not imply any real discussion of the circumstances that are being criticized.
Claims of "Russophobia" have recently been used as a defence against Western reactions to the Salisbury poisoning. Sometimes "Russophobia" is even presented as the very source of Russia's worsened relations with the West.
"Russophobia" appears as a keyword more than 80 times among the cases gathered in our database of pro-Kremlin disinformation.
Are RT and Sputnik like other media?
The Kremlin's most important international propaganda organization is the TV channel RT (formerly known as Russia Today).
The RT flagship controls a number of supporting online projects, which only do little to identify their ties to RT, including ICYMI and In The Now.
RT is known for systematically and knowingly spreading disinformation. A recent example is the interview with the duo suspected of the poison attack in Salisbury, which has spurred disbelief and ridicule, also inside Russia.
Sputnik, which produces online news and radio, is another important Russian state-controlled outlet.
Neither RT nor Sputnik enjoy any degree of editorial independence. Everything in their output has to fit into the political guidelines they receive from the Kremlin on a weekly basis [such guidelines were known as temniki in Ukraine in the times of presidency of Yanukovych and his predecessor Kuchma; in modern Russia, the word metodichka is often used – Ed.].
This has led some, for example, France's President Emmanuel Macron, to question if these organizations' products can be called journalism at all. Both in France and in the UK, RT has been met with criticism and warnings exactly for its lack of ability to meet fundamental journalistic standards, including impartiality and accurate reporting.
Three Things You Should Know About RT and Sputnik: Watch the video above or read the article.
Does Russia limit media freedom?
Media in Russia are managed from the Kremlin with a combined carrot and stick approach.
The state media are extremely well-financed and follow the official lines carefully, sometimes aggressively.
Many Russian media are like the so-called "GONGOs" Russia often uses in international fora. These are artificial NGOs designed to deliver Kremlin-loyal messages, abusing the legitimacy of their alleged belonging to civil society.
As with the "GONGOs", outlets such as RT and Sputnik produce an output which, at a first glance, can resemble journalism. This means that they can be used as a pretext for the kind of outrage against international criticism we saw in the Foreign Ministry's statements above; but in fact, these so-called media are primarily instruments of influence in
domestic
and
foreign policy
.
Russian authorities have established a system in which chief editors and key journalists are invited to attend weekly meetings with top managers from Russia's Presidential Administration. At these meeting, guidelines for the following week, the so-called temniki, are handed down to the media. The guidelines usually trickle down through the media organizations orally; however, in some cases, they have surfaced in written form thanks to whistleblowers.
Privately owned media in Russia are forced to follow similar guidelines. This means that they are allowed a narrow corridor of freedom, which leads to a high degree of self-censorship. If they cross the red lines, they are punished, as the we have seen in the cases of independent media, such as TV Rain, Lenta.ru, and RBC.
Reporters Without Borders (RSF) ranked Russia as number 148 out of 180 countries in the latest two issues of the World Press Freedom Index.
In an open letter to President Putin, RSF
noted
that
"at least 34 media professionals have been killed in connection with their work in Russia since 2000,"
and that
"in the overwhelming majority of these cases, the investigations have gone nowhere and the masterminds have not been identified."
This lack of security for Russian journalists also jeopardizes free journalism in Russia.
Criticism as smokescreen
After a closer look it becomes apparent that the Russian Foreign Ministry's narrative quoted above should be seen as a smokescreen, used to distract audiences' attention from a number of fundamental problems inherent in those state-controlled Russian media, which Moscow seeks to justify and defend, as well as in the way the Russian authorities limit media freedom inside Russia.
This narrative from Russian diplomacy complements other parts of the Kremlin's disinformation campaign, seeking to spread false information, confuse citizens and politicians and undermine liberal democracy worldwide.
Pro-Kremlin disinformation claims that Europeans are "Russophobic". So we asked Europeans – is it true?
---
Read more:
Tags: France, propaganda tools, RT, Russian propaganda, Russophobia, Sputnik