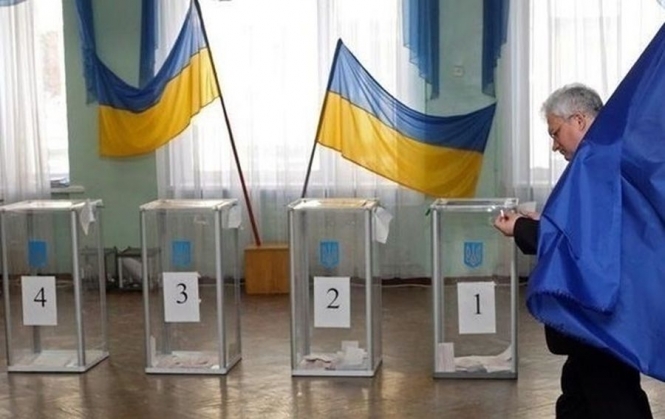 Photo: telegraf.com.ua 
This article was originally published on Ukrinform and is being republished with permission.
"If it walks like a duck, quacks like a duck – it's a duck. If it walks like a duck, quacks like a duck and denies it's a duck – it's a Russian duck." This joke about Russian foreign policy is making rounds in Western social media for some time already. It emerged in response to numerous sloppy refutations of evident facts that Moscow has produced in the latest years. Starting with the Russian forces, which "weren't in Crimea" and "are not present in the Donbas," and up to the tragic Malaysian flight MH17 "downed" by Ukrainian pilot Voloshyn which was "confirmed" by air controller Carlos, with the Russian meddling in the US elections, which "never happened"; starting with "Brexit" and up to the poisoning of Skripals and chemical attacks in Syria. "Never trust anything before the Kremlin denies it," another joke goes. 
However, we must admit that the policy of interference and denial is a powerful Russian tool, which shouldn't be underestimated. It's easier to ignore the rules than to play by them. Therefore, Ukraine has to prepare for a possible Russian interference in the 2019 Ukraine's elections. And it could exceed the  Kremlin's meddling in the US and other Western countries, given how much, in Moscow's view, is at stake in the upcoming electoral round in Ukraine.
Why hack computers if one can hack voters?
In the XXI century, specialists are busy trying to protect computers from hacking that can damage infrastructure, steal sensitive information, rob bank accounts. They admit it is almost impossible to fully secure a computer. Now it appears something is much easier and cheaper to hack. That something is the minds of voters.
On 13 July 2018, the US special prosecutor Robert Mueller indicted twelve Russians for interfering in the 2016 US elections. According to reports by the American intelligence community, Moscow undertook an unprecedented operation to influence American public opinion, starting to analyze the American segment of social networks as early as two years before the voting day. Mueller's investigation calls this campaign a years-long multimillion operation by hundreds of people.
During the campaign, Kremlin has spent a staggering $1.25 million per month on ads in social media, which has been targeting carefully selected audiences of Americans and mainly consisted of devastating criticism of then candidate Hillary Clinton and praise of then candidates Donald Trump and Bernie Sanders. To do that, they created fake accounts posing as Americans (which is a direct violation of Facebook's rules). Using those pages, Russians have not only posted memes and articles from Russian sources, but also called on the US citizens to take to the streets and protest. Notably, both before and after the elections, Russian "Americans" would pose both as supporters of Donald Trump and his critics. At least one case is known when two demonstrations by Kremlin-controlled groups of opposite sympathies appointed their "protests" at the same time and place. Much more than supporting a specific candidate, Moscow primarily wanted and still wants rivalry in the adversary's society, deepening divides and destabilizing.
What Kremlin did in Ukrainian segment of social networks is remarkably similar to what it did in the US It was back in 2016 when journalists of "Texty.org.ua" made a thorough research revealing a network of Kremlin bots in the Ukrainian Facebook segment. It consisted of approximately 2,000 accounts of trolls, who posed as Ukrainian patriots and incited protests with an aim to overthrow the government. It was led by a man who called himself Stepan Mazura – an alleged patriot in the web, and a militant of the Russian occupational administration "DPR" in Donetsk in his real life. The difference between Ukraine and the US is only in the fact that in the United States the Kremlin managed to achieved some result, while in Ukraine it failed to do so until now.
Ukraine and the West – friends in need?
American and Ukrainian examples are just on the surface. The Kremlin-octopus has much more tentacles reaching minds in other countries. In the latest years, Moscow's interference in foreign public opinion in wake of important votes has been seen in the United Kingdom, France, Spain, Italy, Sweden, Austria, Moldova, Bulgaria. Having such a wide range at hand, it is already possible to define typical topics and methods which the Kremlin uses to influence voters of other countries. A Russian duck is still a Russian duck. Even if the Kremlin denies it. Especially if the Kremlin denies it!
Next year in Ukraine will kick off with the presidential election and conclude with a parliamentary one. The worst thing Ukrainians could do now is to proclaim themselves experts on Russian influence operations and meet the worst scenarios in their warm bath. On the contrary, a thorough examination of Russian influence operations in other countries can help avoid or limit threats which lie ahead for Ukraine, as awareness is the best tool of protection against covert influence operations. The Kremlin's tentacles act only where they can proceed unnoticed. Furthermore, Americans, having their own bitter experience behind, are now proposing Ukraine help in countering possible Russian interference in the 2019 elections. It was mentioned at the recent press conference of Valeriy Chaly, the Ukrainian ambassador to the US Two weeks ago, Ukraine's President Petro Poroshenko and US Special Representative for Ukraine Kurt Volker discussed the topic at their recent meeting in Washington.
Ukraine could also face some new Russian influence operations. The Kremlin shouldn't be underestimated. They learn well from their own mistakes and develop their tools constantly, throwing away those that have been exposed and lost their influence, developing new ones.
Experts: entire arsenal of Russian methods of influence will be used in Ukrainian elections
Yuriy Karin, coordinator of the Ukrainian Information Resistance group, is confident that the Kremlin puts everything at stake in the upcoming Ukrainian elections.
"As they understood they can't solve the problem of 'bringing back Ukraine' with military means only, they decided to play the 'hybrid scenario.' Needs to be mentioned, that there will be much more tools of influence on the electoral process used in Ukraine than it was used in the US or in the EU. They will apply literally all hybrid tools – from financial and informational support for the pro-Russian candidate till escalations at the frontline with critical losses or encirclements in the result," Karin said in an exclusive comment to Ukrinform.
It's important to mention that elections in Ukraine differ significantly from other elections in the Western countries because they will be held at times of a real war in the country.
Jakub Janda, executive director of the European Values think-tank in the Czech Republic, specifies on the arsenal of tools of influence that Russians may use to manipulate Ukrainian electoral process.
"The obvious tactics is the use of reflexive control operations, basically tailor-made activities which aim at triggering expected reactions of selected segments of the Ukrainian society. There will be the usual disinformation, black PR against specific candidates, fake or staged protests. The direct Russian role might be expected in hacking some parts of the IT systems and electoral infrastructure to strengthen the perception of chaos and Ukrainian state allegedly failing," Janda told Ukrinform in an exclusive comment.
He predicts that an American scenario can be implemented in Ukraine too, when Russian hackers will steal internal documents of one of the candidates and dump it into the net, or will previously manipulate and publish them then. He agrees with Yuriy Karin that an element of a direct military pressure could be applied too: "Russian puppet terrorists in the East will also increase their activities to keep the pressure up," he says.
Alex Kokcharov, Principal Research Analyst on Europe & CIS of the UK-based IHS Markit, detailed the weak spots where Russia could apply its military pressure:
"Russia will be likely to use a combination of various methods, from military intimidation in the Black Sea and the Sea of Azov areas and controlled military re-escalations along the line of contact (LoC) in Donetsk and Luhansk regions to information campaigns (misinformation and disinformation) and even cyberattacks," he told Ukrinform when reached for an exclusive comment.

Kokcharov echoes Janda's words when he predicts: "Russia will likely use its information resources to support its preferred candidates during the election and to damage the reputations of their adversaries. Russia is likely to use trade disputes to disrupt normal trade flows or to cause production stoppages at key employers (factories, ports, mines, etc) which would spark protests and civil unrest. Cyberattacks would target information warfare (stealing and publishing sensitive information which would damage the Kremlin's adversaries) and potentially even critical national infrastructure (power grids, water supply, etc) – with an aim to also trigger civil unrest."
Russians want much more than ordinary war
To counter those threats, it is important to understand which strategic aims the Kremlin has and will try to achieve in the 2019 Ukrainian elections.
Yuriy Karin describes a scenario, which the Kremlin would prefer the most (and thus the most disastrous one for Ukraine):
"In the spring of 2019, the Kremlin plans that a Russian puppet will win the presidency in Ukraine and help them solve the issue with sanctions on Moscow's terms. The scenario is approximately as follows: 1) a pro-Russian candidate wins in presidential elections; 2) pro-Russian forces take majority in the parliament and form a coalition to support the Russian puppet in the president's seat; 3) 'Federalizing' amendments to the Ukrainian constitution are passed; 4) direct talks of the Kremlin-controlled Ukrainian authorities with puppet 'heads' of the occupied territories, which would result in returning the temporarily occupied territories of Luhansk and Donetsk regions into Ukraine following a so-called 'Chechen scenario.' If the Kremlin succeeds with such scenario, it will receive not only easing of sanctions, but also will return Ukraine to its sphere of influence and stop all its aspirations of integration with the West," warns Karin.
Alex Kokcharov agrees with this formula of the Kremlin's aims but explains why he does not believe the worst scenario is feasible.
"The Key objectives for the Kremlin would be to assist the election of a president and formation of a cabinet which would reverse the policy direction of Ukraine in the past four years, including re-orientation towards NATO and the EU. Russia would want Ukraine to remain either a buffer state or to return to the Russian sphere of influence. While I doubt that such objectives are achievable considering bilateral relations between the two states, this will be the likely objective, and thus Russia would work towards achieving these goals using various methods described above," he told Ukrinform.
Czech expert Jakub Janda sees Russian objectives as first of all, sowing distrust and polarization between Ukrainians rather than supporting a specific candidate:
"The main Kremlin objective is to keep its influence in Ukrainian politics by supporting the perception that there are pro-EU and pro-Russian candidates. This bi-polar perception actually helps Russia and also some of the candidates. Therefore the real scrutiny should be put as on how effective are the plans and actions on internal reforms and what is the track record of various candidates," he told Ukrinform.
This analysis basically matches tactics that the Kremlin used in other European countries, where it supported both far-left and far-right forces. Everything that serves destabilization and chaos – goes.
Janda points out some typical tactics that Russia used recently in Czech elections which could also be used in Ukraine:
"What is similar: the use of local proxies for spreading Russian disinformation narratives because directly Russian media have almost zero impact in the Czech Republic and Ukraine. Plus the use of domestic anti-establishment or corrupt political forces which can damage pro-EU orientation of the country and at the end serve the Russian interests," he said.
The Achille's heel of Ukrainian domestic politics
How could Ukraine protect itself from scenarios, which are being written in the Kremlin? How can threats be contained and influence operations avoided? Experts Ukrinform spoke with give different answers, but they all advise to pay attention to Ukraine's domestic politics.
Alex Kokcharov gives his "recipe":
"If Ukraine continues to disentangle itself from the Russian information sphere (media and social media) it would improve its ability to counteract Russian meddling during the election. A continued political alliance with the West, including on issues of continued economic reforms in Ukraine and building stronger military ties, would be useful to strengthen the Ukrainian position during the election. Fundamentally, positive developments in Ukraine, such as concrete achievements from the anti-corruption drive, resumed economic growth, improving trade with the EU and other Western partners, and increased living standards (such as wages and pensions) would probably serve as the strongest method to address the Russian interference during the 2019 elections."
Jakub Janda is confident that domestic infighting in Ukraine is damaging its reputation abroad and can undermine its ability to resist Russian influence. He advises Ukrainian leadership to immediately halt pressure on journalists and civil society, otherwise it will "lose credibility in the eyes of the Western world." He points out Ukraine's own domestic vulnerabilities:
"I still believe the Czech Republic has more to learn from brave Ukrainian civil society than the other way around but if there is something that Ukraine can learn from the Czech Republic is that just civil society and good media are not enough for stopping corrupt behavior in national politics, a strong political opposition is needed. That is a lesson which can be taken from all of Central and Eastern Europe today."
On the other hand, Alex Kokcharov recommends not to overestimate the Kremlin's real capabilities in Ukraine.
"Russia still views Ukraine as part of the 'Near Abroad' and part of its information sphere, therefore it views that it can understand Ukraine better than Western countries. I am skeptical about this though: understanding of Ukraine by Russian policymakers has deteriorated since 2014 when a lot of links were broken and many Russians stopped visiting Ukraine. Most Russians view Ukraine through the prism of Russian chauvinist paradigm, and as a result, have a poor understanding of internal dynamics in Ukrainian policy and society. For instance, many people in Moscow think that an openly pro-Russian politician can be elected to the presidency in Ukraine. Which is unlikely in my opinion," concludes Kokcharov.
Shortsightedness of Russian chauvinism as a chance for Ukraine?
Basing on the experience of recent Russian meddling in various elections of the Western countries and expert opinions, Ukraine has to prepare for a period of turbulence and Russia applying all spectrum of methods of its influence operations in the run-up to the 2019 elections.
Russia has failed to destroy Ukraine militarily in 2014, economically in 2015, informationally in 2016-2017, and now, it seems, the Kremlin puts all bids at the "elections" sector.
Ukraine has managed to get rid of many vulnerabilities in the same period. Powerful Armed Forces have been created from scratch, its energy dependence on Russia is no more, trade is re-oriented to the West, its informational reliance on Russian media is limited significantly. However, domestic political infighting remains the main vulnerability, especially Ukrainian-style political rivalry when opponents tend to fight each other "till the end."
On the other hand, Alex Kokcharov's opinion that the Kremlin's view of Ukraine as a "smaller brother" actually prevents it from adequately evaluating the situation gives room for optimism. Kremlin's low expertise on Ukraine is currently a vulnerability of the Kremlin and an advantage of Ukraine which, together with other advantages, Ukraine needs to use if it wants to survive.
Strategically speaking, since 2014 Moscow overplayed itself in the Ukrainian direction. With the occupation of Donbas, Putin has de-facto excluded five million Russian sympathizers out of the Ukrainian electoral map. Ukraine's 2014 cycle of elections has passed without them. In 2015-2016, the Kremlin made extraordinary efforts to force Ukraine to return Donetsk and Luhansk into the Ukrainian electoral map on Moscow's terms. Somehow Ukraine managed to avoid this scenario, and it's unlikely it will be implemented before the 2019 elections. This means Ukraine will go through another cycle of elections with pro-Russian voters at the margins of Ukrainian political life. A strategic, clever Kremlin, really?
However, it's not time to relax for Ukrainians. It may seem that the West has just faced Russian behavior while Ukraine has a rich experience in fighting off the Kremlin. But five years of war have been tiring and the absence of Russian media in the country can play a bad service to Ukrainians, giving a false sense of security. Ukrainians shouldn't forget that a Russian duck is still a Russian duck. Even if it denies it. Especially if it denies it!
Tags: 2019 presidential elections in Ukraine, Elections in Ukraine