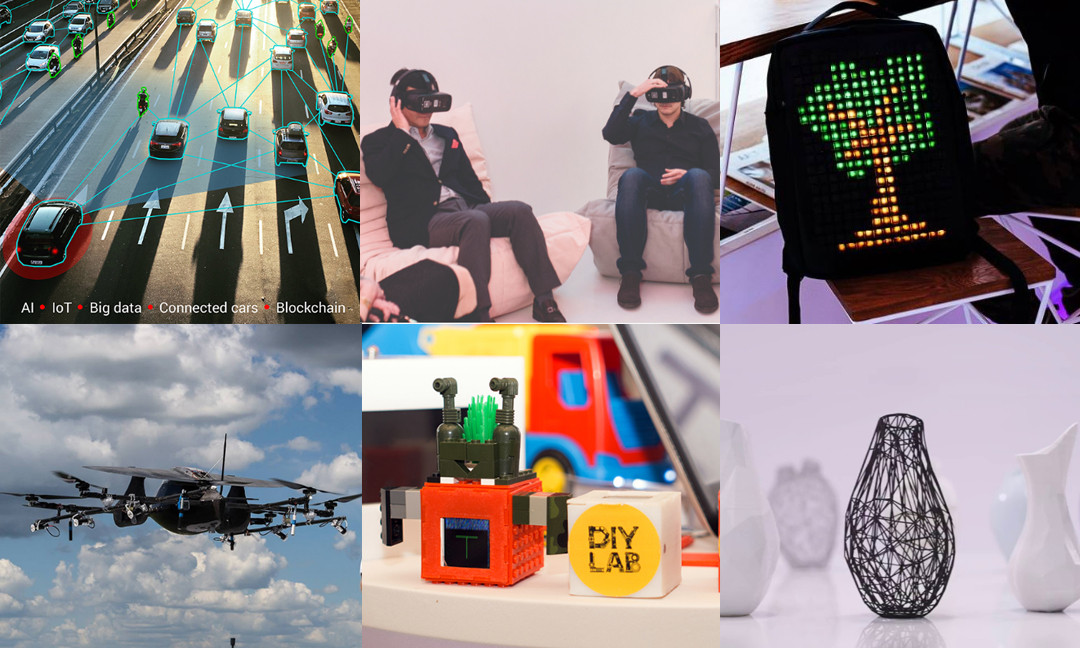 The startups featured in Las Vegas. Collage: Euromaidan Press 
For the first time in history a "Ukrainian Pavilion" has opened at the Las Vegas CES (formerly Consumer Electronics Show) technology exposition. This pavilion will show off Ukrainian startups. This year nearly 20 such startups were represented, and 10 of them were allowed to participate in the exposition at no cost. The pavilion featured smart homes, innovations in virtual reality, artificial intelligence, and in the agricultural sector. The blog titled "The Power of Intellect" has gathered 15 of
the most fascinating
projects from the Ukrainian innovation business.
Without cost
10 participants in the Ukrainian pavilion were selected via the Ukrainian Venture Capital Association with the help of the American investment fund Western NIS Enterprise. The organizers covered the expenses of the startups for travel and for renting a place at the exposition (which costs upwards of $2500 USD.) Finalists were recognized in the autumn of 2017. However, every second company went to Las Vegas at its own expense. Nonetheless, this proves that Ukrainian innovators can attract interested investors.
Discoperi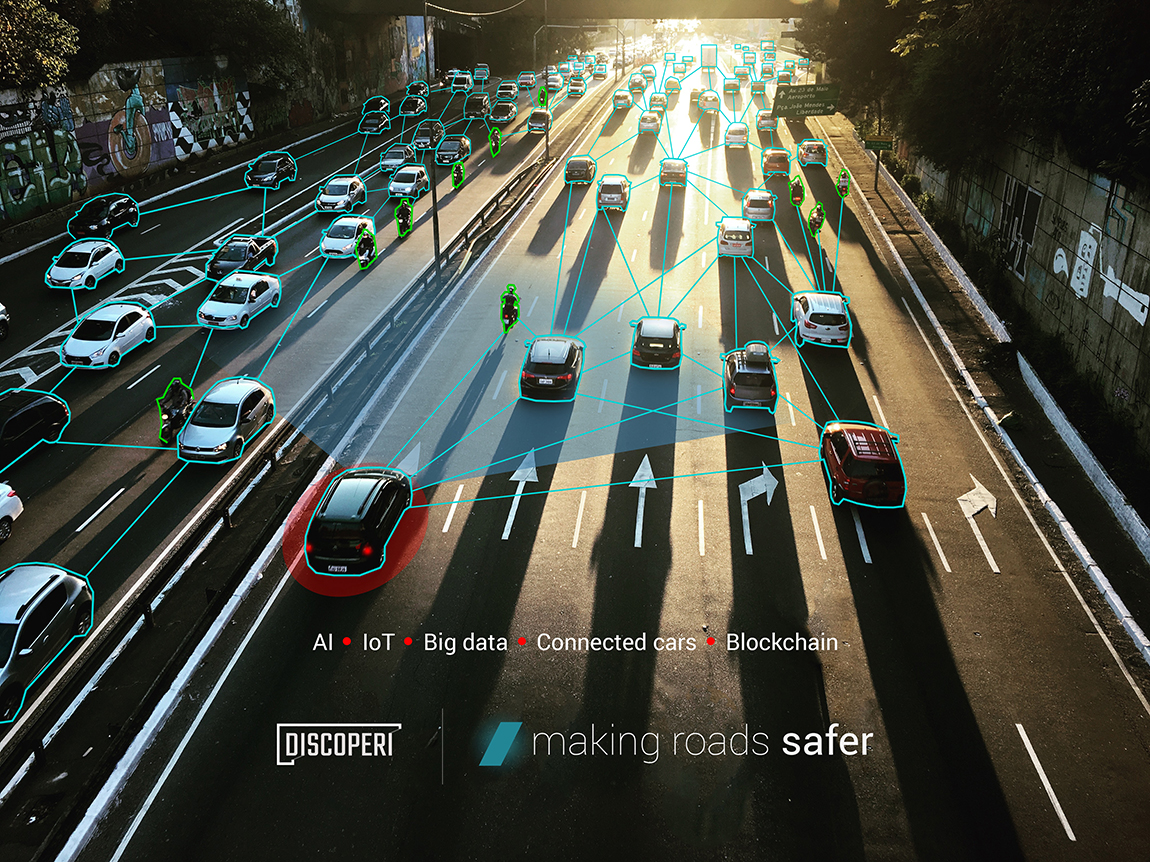 Discoperi showed off its automobile information system called "Eye," which scans the road in real time and alerts the driver to all dangers on the route. Eye also allows for the reception of signals from devices installed in other cars or even from the street. For example, if one car, ahead of another at a distance of 5 km observes a risk factor, such as a tree falling in the middle of the road, the Eye device in the car will alert all other devices in its network to the danger so the drivers will be prepared to make a detour.
Senstone
Senstone – one of the most well-known Ukrainian startups – gathered $300,000 on Kickstarter. The system looks like a stylish accessory which fits snugly around a shirt-collar. Alternatively, you can wear it as a jeweled necklace. The system writes down voice-notes as text. The text can then be read on a smartphone with the help of a special app, and it can then be posted on social networks or sent as an e-mail.
EIT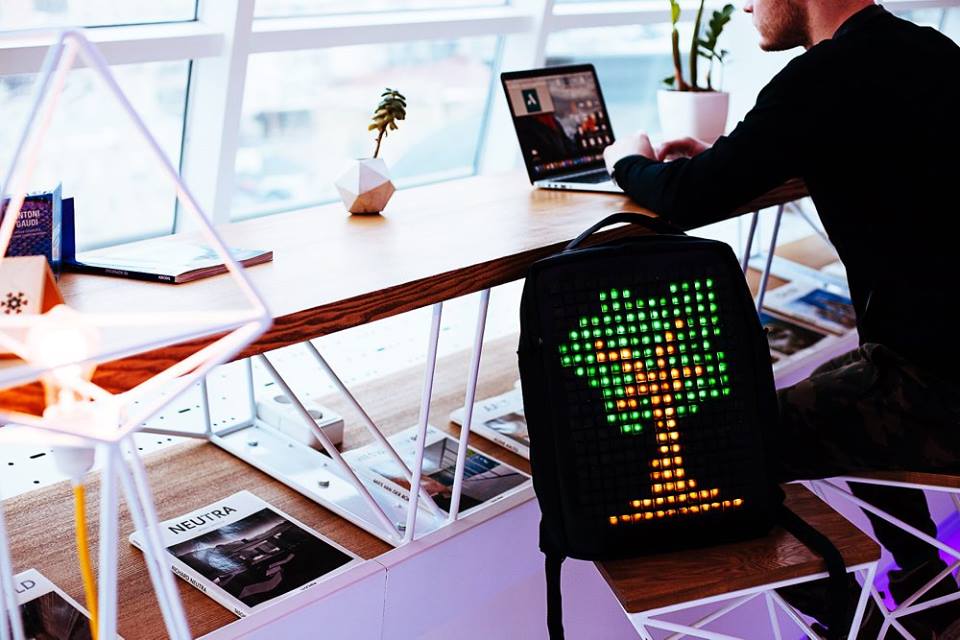 This is a unique backpack with a built-in digital LED display which can transmit any image from a smartphone in real time. The user can also draw on the backpack's screen! The screen has 300 pixels which glow in different colors, it does not get wet in the rain, and the backpack is not heavy. To interact with the backpack, it is necessary only to download a free app for iOS or Android smartphones.
Kidslox
This is an app that allows parental control of iOS or Android gadgets. It allows the parent to control how much time can be spent on the gadget, to filter sites, and so on.
UniVRsee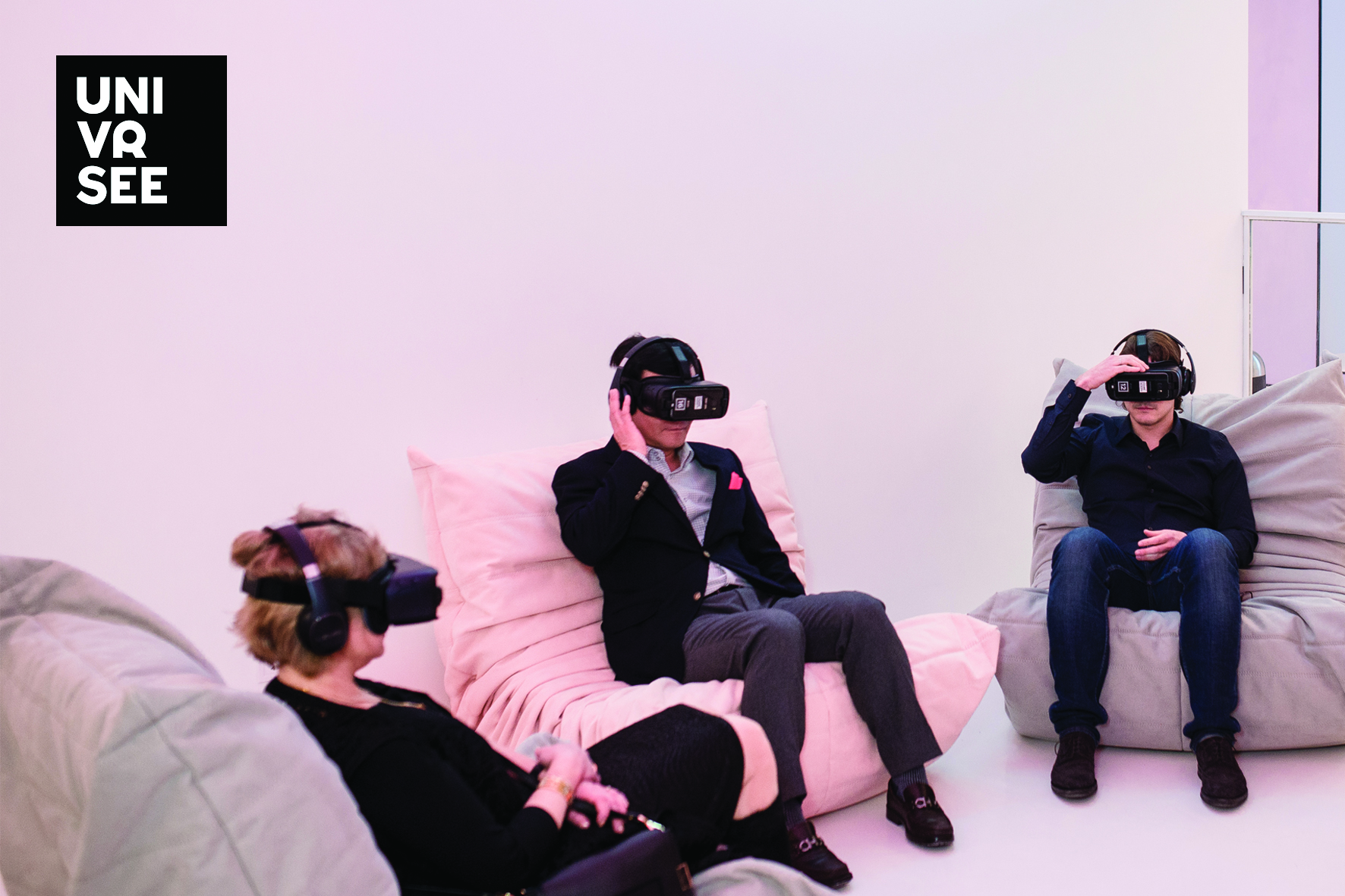 UniVRsee is a platform for publication, distribution and collective creation of content in 360 degrees for virtual reality (VR) masks. The startup helps creators of content find a producer, and it helps consumers watch video in cinematic virtual reality.
The creation of VR content for up to 100 VR masks can be controlled from a single smartphone or laptop. Apps for UniVRsee work on all popular platforms.
Kray Technologies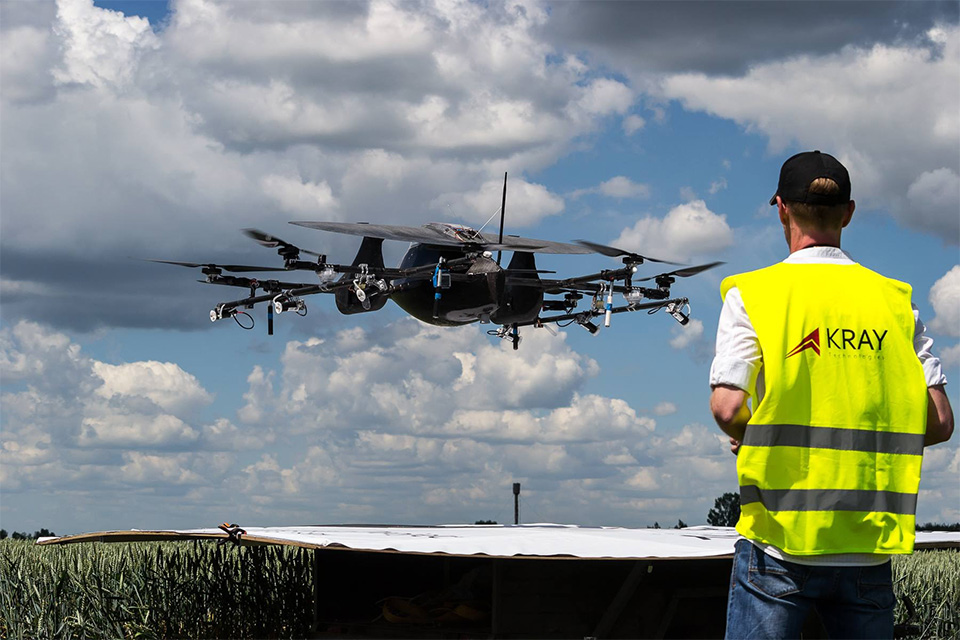 This project is a system to raise harvest yields for small farms which cannot afford to purchase airplanes or ground machines for dusting crops. This drone, a hybrid of an airplane and a quadrocopter, can cover 300-500 hectares of land every day. Eight propellers provide vertical lift, and a thrust propeller and wings allow the system to fly at speeds of up to 110 kilometers per hour at a height of one meter.
The construction includes two sprayers capable of dusting crops at a width 5 meters, a system for identifying the relief of the ground below, and a rotary atomizer which provides precise aerial application capability.
Agrieye
The idea of this startup is to make distance-sensory technology and systems of automated decision-making available to every farmer. The project has proven to be a complex piece of technology, which includes a system to collect and monitor data pertaining to sown fields, a navigational system for controlling the operation-quality of farming machinery, and a Cloud-based analytical system (built on the Machine Learning and Intelligent Prediction algorithms) for the collection, maintenance and intelligent use of data. The production line is oriented towards middle-sized farms covering a land use area of approximately 5000 hectares.
Kwambio
This start-up is an online platform for designing 3D forms. Basically, it uses industrial 3D printers in cooperation with traditional technology. For example, it prints ceramic ware in layers, as if it were plastic, and afterward, the object goes into a kiln for firing, as in traditional pottery methods. Later, the ceramics-artist glazes the craft and fires it a second time.
LaMetric
This project is a "smart" table clock, built on the concept of the "internet of things." The basic idea of the "clock" is to give the user a useful additional screen which can display notifications along with all sorts of helpful information from the internet. The device includes within itself an information display, as well as Bluetooth speaker functionality and online radio.
MMone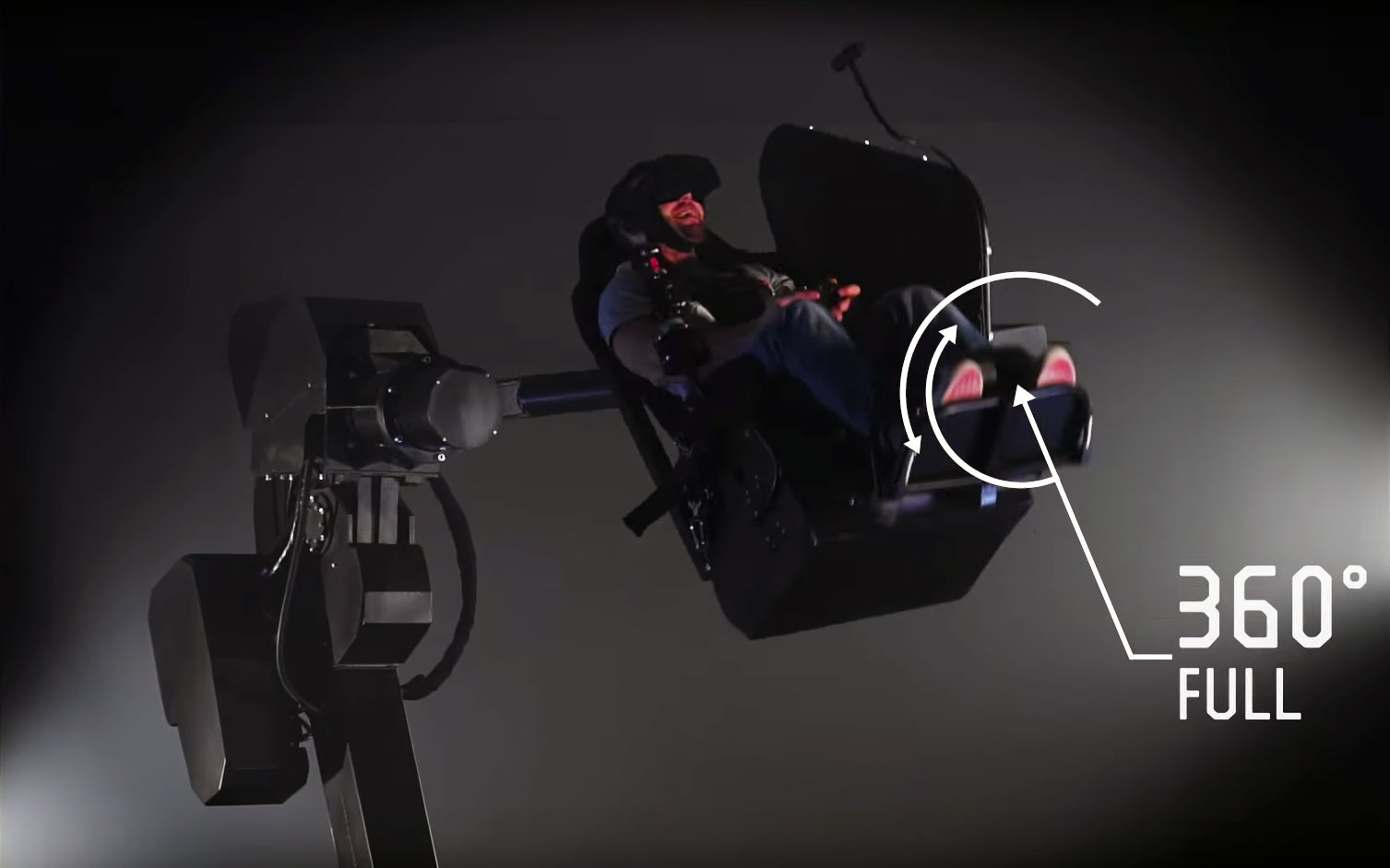 This project is a game system built on the base of the Oculus virtual reality headset and chair, which can turn 360 degrees on three axes, providing wide immersion and an unforgettable gaming experience.
The chair costs the same as a premium-class car (nearly $130,000). However, this product is not for homes, but for gaming and recreational centers. According to its developers, the chair can use 50% of the existing game content. This includes space, aviation, and racing simulators.  The chair is compatible with all the most popular games, including "TrackMania Turbo", a racing game from Ubisoft, and "DCS World," an aviation simulator from Eagle Dynamics.
PassivDom
Project PassivDom is an ecologically pure building which can be built in one day. Its elements – the walls, roof, and floor – are 3D-printed. A space of 35 cubic meters and approximately 8 hours of printing are needed to prepare the components.
The building is fully autonomous: solar panels, which recharge batteries are positioned on the roof, providing electricity night and day. Other realized features include autonomous water pumping, water filtration (for rain, well, or river water) and autonomous sewage disposal. The building costs only $32,000 – equal to the cost of the most affordable apartments.
Cardiomo
According to the World Health Organization, 15 million deaths each year are caused by cardiovascular diseases.  Nearly 80% of these occurrences can be avoided with timely diagnoses. To track the state of one's own health, the health of one's family and the health of one's relatives, a company of Ukrainian developers created the project Cardiomo. This is an adhesive which contains specific biometric readers and works in tandem with a mobile app, tracking the heart's health and notifying people about problems with their own health and the health of their relatives.
Cubomania
Interactive building blocks for children are not only popular but educational. They allow the children playing to develop multiple skills: motor skills, logic, mathematics, financial literacy, and they even teach teamwork.
The Cubomania project has remade cubes into gadgets. Particularly, the "cubes" are fitted with screens, sensors, LEDs, motors, wireless modules, and they can be integrated with tablets. Apart from that, a tablet app is available from the developers, which, in a game form, teaches children economics and financial skills.
SolarGaps
A Ukrainian startup in the field of alternative energy sources, SolarGaps provides residents of multi-apartment buildings the possibility of acquiring energy with the help of their… windows! Specifically, SolarGaps provides "smart" window-blinds equipped with solar batteries. One can control them from one's smartphone. The window-blinds automatically arrange the angle of the slats to absorb light most effectively at different times of the day. SolarGaps' can produce 150 watts of power per square meter of window when positioned on the outside of a window, and 100 watts on the inside of a window.
It costs about $300 to equip an average sized apartment with these innovative window blinds.
Hushme
The developers of Hushme call it the first smartphone voice-masking device in the world. It provides full confidentially for communication, even in situations when sound waves can be intercepted via special equipment or lip-reading.
In its normal operation, the Hushme headset is connected to a smartphone with Bluetooth and it works in place of wireless headphones and a microphone, either for conversing or for listening to music. In the regime of passive masking, Hushme is worn over the mouth with the help of special magnets in the middle of the mask; by pressing buttons external speakers are engaged around the outside of the mask, and they produce masking noises such as Darth Vader's voice.
Written for the "Power of Intellect" blog on Intecracy.ua
---
Read more: