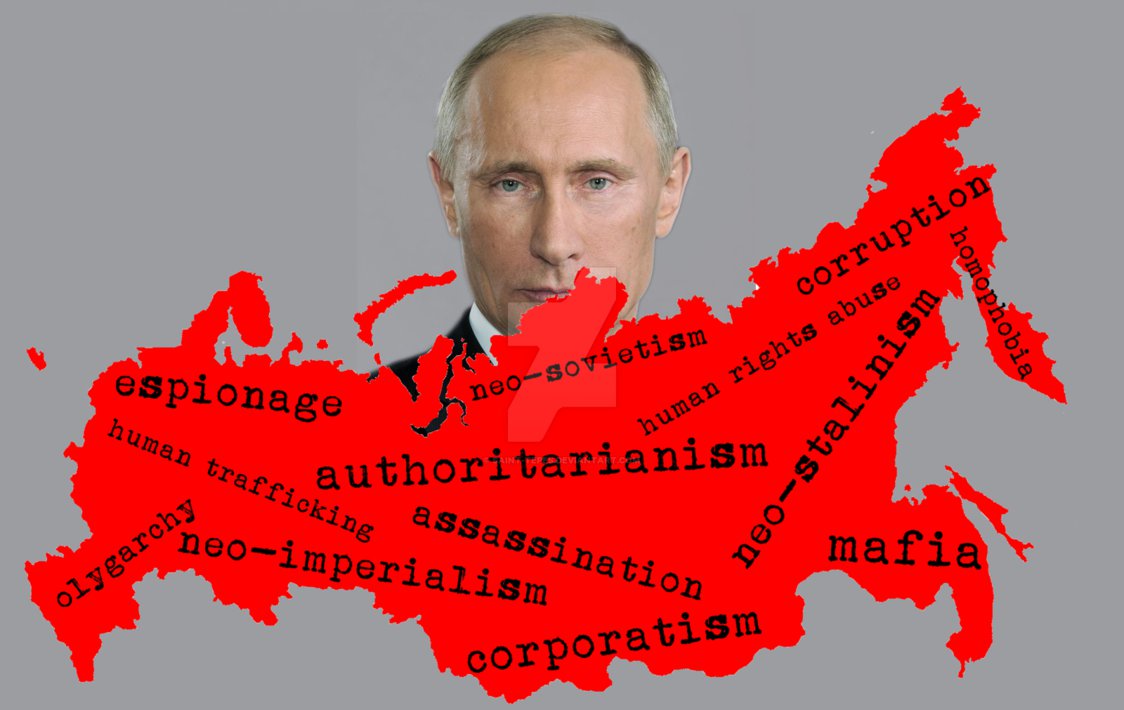 Image: "Putinist Russia" by Saint Tepes via DeviantArt.com 
Yesterday, the Russian State Duma approved on first voting amendments to the law governing presidential elections, including one that will allow people to vote in districts other than their own without specific permission, a change that opens the way for voter fraud that will allow Vladimir Putin to boost participation rates and his margin of victory.
The approved modification does away without absentee ballots and gives voters the right to vote in any electoral district without getting advance permission. But because it doesn't include any mechanisms for excluding multiple voting, the measure opens another way for massive falsification of results.
Indeed, it will now be a simple matter for Putin's United Russia party to move groups of voters from one place to another, allowing them to vote again and again for Putin in the upcoming elections. To the extent that happens, it will go a long way to helping the incumbent Kremlin leader to achieve his goal of 70 percent participation and 70 percent support.
Two other Duma-related developments are of the same kind: they appear superficially minor but are certain to cast a large shadow on the future until they are repealed or replace. In the first, Vyacheslav Volodin said that the Duma leadership would cooperate with two polling agencies to find out Russians' attitudes toward any proposed laws.
Having recently drastically reduced the amount of contact deputies can have with the voters, the Duma is now choosing to rely on two polling agencies, the Public Opinion Foundation and VTsIOM, both of which have been criticized for overly close ties with the Kremlin. On the one hand, this is a transparent attempt to counter criticism for the restrictions on Duma deputy contacts.
But on the other, such a step means that the Kremlin almost certainly will seek to influence these sociological services even more than it has in the past, thus further distorting the poll results not only for the deputies who likely would know how the Kremlin wants them to vote but for all others who make use of such polls.
And given the Russian government's recent decision to make its statistical agency Rosstat part of the economic development ministry, that will contribute to a further deterioration in the reliability of such polls and surveys.
And in the other, the interior and justice ministries have asked the Duma to approve a new law that will require anyone who has been convicted of extremism to report to the police several times a month after judgment or release from incarceration.
The ministries say that such a step is necessary to prevent recidivism and in support of that argument cite a study that "about 70 percent of those supporters of radical structures on their release take part in extremist actions."
But such a measure would essentially put everyone convicted on extremist charges on permanent probation and give the Russian government even more powerful leverage against those so charged and found guilty for the rest of their lives. That is frightening, but such an act is even more disturbing because of the casual and arbitrary definitions of extremism authorities use.
---
Related:
Tags: Elections in Russia, International, Putin, Putin regime, Russia