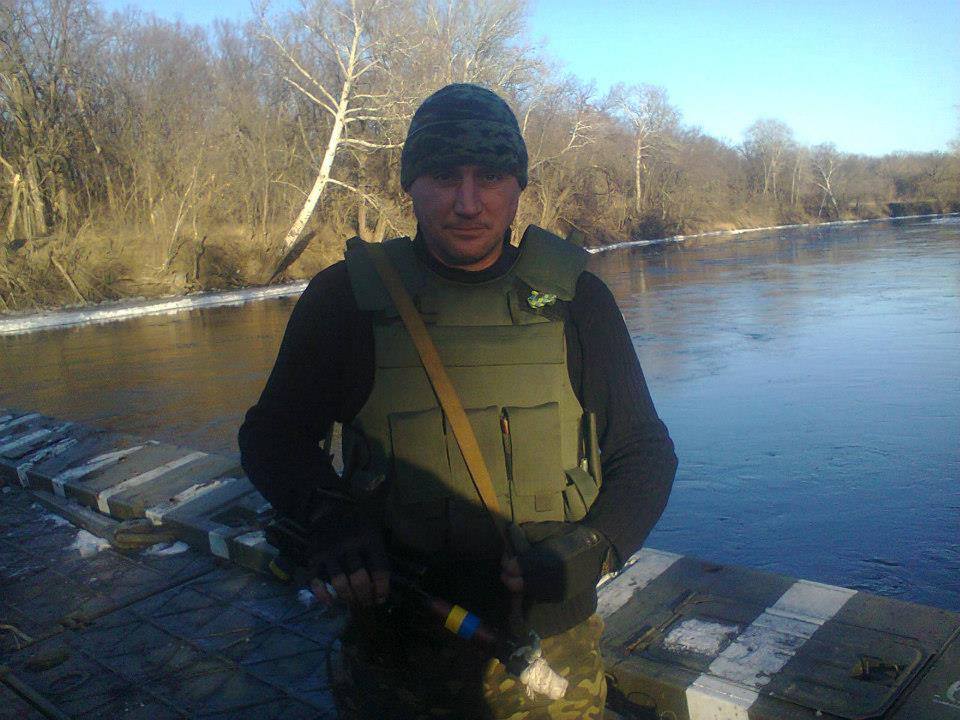 Everyone has heard the oft-repeated slogan in Ukrainian: "Heroes never die!" We would all like to believe it's true, but we know that the reality of war and human suffering has taken an enormous toll among young and active Ukrainians. And so, another hero has recently joined the ranks of heavenly angels…
After nearly two years of intensive care, Andriy Huk, a soldier in the Armed Forces of Ukraine passed away at the Lviv Military Hospital on September 24, 2016.
Andriy was a native of Stryy, Lviv Oblast. On February 23, 2015, he was seriously wounded when he tripped on a mine during a combat mission in the war zone.
Kharkiv doctors rallied to save Andriy's life. He was transported to the Kyiv Military Hospital where from that moment on his wife Liudmyla never left his side.
Both of Andriy's legs were seriously injured, and he suffered severe head injuries. He underwent four operations – doctors removed abscess formations and hydrocephalus in the brain. Unfortunately, a hemorrhage occurred in the brain tissue and led to serious complications.  Andriy fell into a vegetative state. The family hoped that over time certain medicines would stimulate the soldier's brain cells.
Liudmyla and Andriy grew up in military families. Therefore, Liudmyla knew that they would never give up fighting and constantly whispered to her beloved husband:
"I'm so proud of you… so very proud! You're so strong; you've suffered too much… so we can't give up now. We must keep fighting to the end!"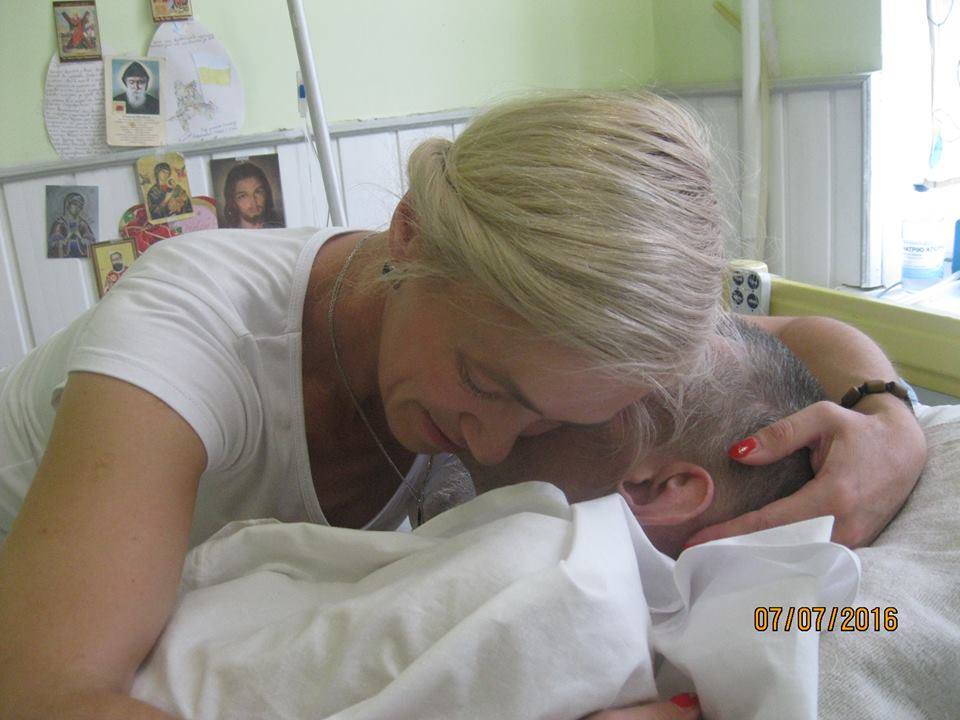 Andriy Huk was buried in his hometown on September 27, 2016. He rests near other soldiers from Stryy who perished in eastern Ukraine and Andriy Korchak and Yuriy Diakovsky, two brave men of the Heavenly Hundred who fell on the Maidan.
Heroes never die!
Eternal Memory!
Tags: Donbas war (2014-present), Heavenly Hundred, Lviv Military Hospital, News, Ukraine