Ministry of Internal Affairs spokesman Artem Shevchenko stated that the murder of journalist Pavel Sheremet on Wednesday, July 20, was a "brazen and cynical" crime designed to destabilize the situation in Ukraine.
"The brazen murder of Pavel Sheremet in the center of Kyiv with an explosive device in the vehicle he was driving is a brazen and cynical crime designed to destabilize the situation in the country," Shevchenko wrote in his Facebook.  "The victim was a well-known and popular journalist. The Ministry of Internal Affairs expresses its condolences to his family and friends."
Shevchenko added that all the powers of law enforcement will be tapped to solve this crime.
Kyiv Mayor Vitali Klitschko said that Sheremet's murder represents a challenge "to society, to law enforcement and Ukrainian authorities" and that a complete investigation of Sheremet's death "is a matter of honor."
Journalist Pavel Sheremet was killed as a result of an explosion in the car he was driving. The explosion occurred on Wednesday, July 20, at 7:45 am. The National Police of Ukraine is investigating the death as murder.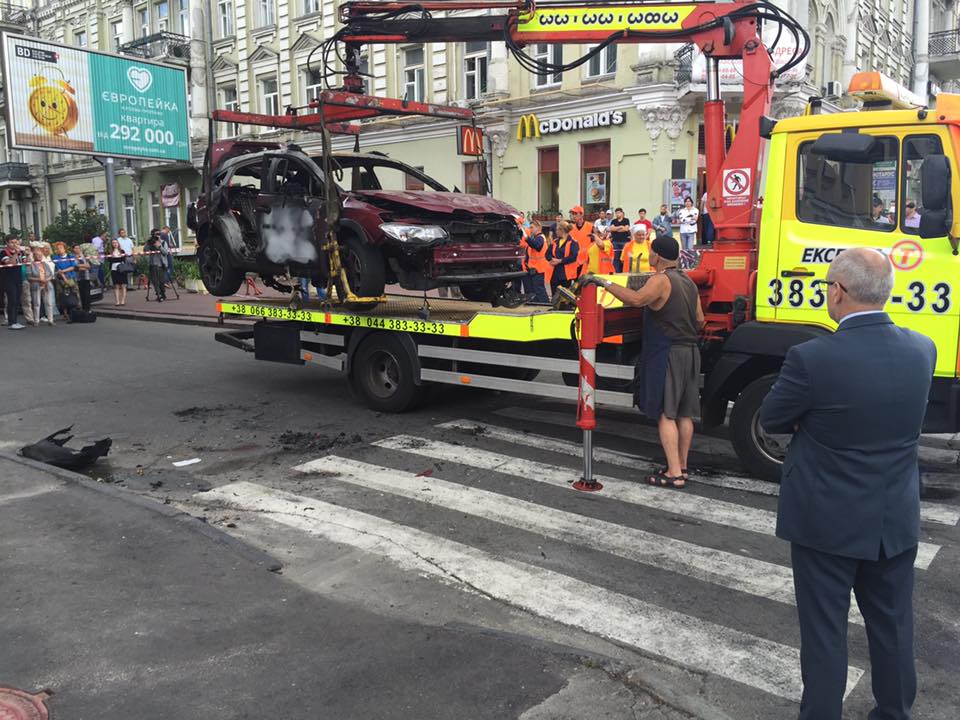 According to Khatia Dekanoidze, the head of the National Police of Ukraine, law enforcement services intend to remove video recordings from the security cameras located in the area where Pavel Sheremet died.
Zorian Shkiriak, adviser to the head of the Ministry of Internal Affairs of Ukraine, said that preliminary data indicates that a homemade improvised explosive device with the TNT equivalence of 400 to 600 grams was used in the car.
Pavel Sheremet — a Belarusian, Russian and Ukrainian television, radio and print journalist, was the director of the department for special information projects for the Russian ORT and Channel One television channels in the 1990s and 2000s. He had lived in Kyiv for the past five years and had also worked for Radio Vesti.