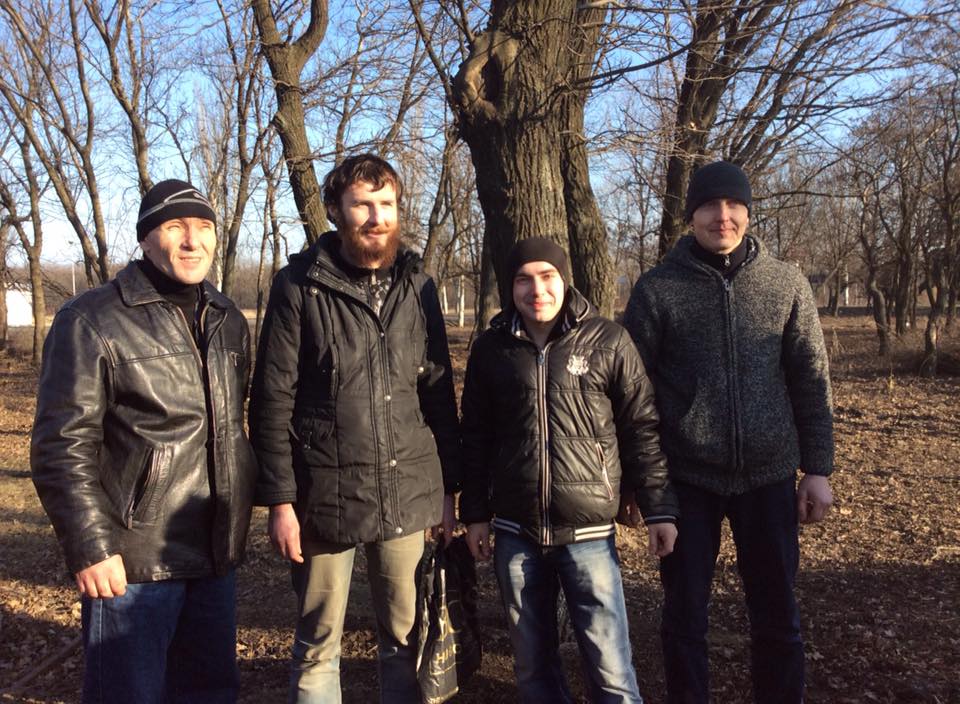 Earlier today, "DNR" proxies transferred three Ukrainian soldiers – senior sergeant Serhiy Harnaha, junior sergeant Serhiy Dmytruk, and soldier Oleksandr Makukh – to Ukrainian authorities in Mariyinka District, reported Deputy Iryna Herashchenko, member of the Minsk humanitarian group.
"Today is a very beautiful and sunny day. We were able to negotiate the release of three men, three real heroes – Sasha Makukh, Serhiy Harnaha and Serhiy Dmytruk, who spent more than a year in captivity."
The exchange followed the "three for six" formula that had been agreed upon earlier. The "DNR" released three Ukrainian soldiers; Ukraine released five militants and a priest.
Two hours ago, the group negotiated the release of Vadym Kyrpychenko from Dnipropetrovsk.
Vadym was mobilized August 15, 2014 and taken prisoner August 10, 2015. He spent seven months in captivity. He was released thanks to additional successful negotiations led by the SBU and the Minsk humanitarian group.
Iryna Herashchenko on Facebook:
"We knew that Vadym would be released today, but we couldn't reveal the operation until the last minute. It was a wonderful moment! Vadym told us jokingly that the first thing he'd do is shave and cut his hair as he wasn't allowed to do so in captivity. He's never had a beard, so we're off to the hairdresser's!

He has a wonderful smile. He's just 26 years old. His Mom, Dad and sister are waiting for him. Vadym met with both Serhiys and Sasha, who were also released today. They were in different prisons,but today they're finally free!

We heard shooting in Mariyinka ……and 80mm mortars exploding. It was very, very close. We want peace, and the liberation of all our guys. 133 Ukrainian soldiers are still held in captivity.
Tags: Donbas war (2014-present), negotiations, News, prisoners, Ukrainian soldiers