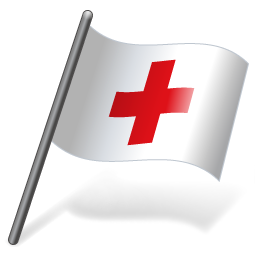 The International Committee of the Red Cross on humanitarian aid, with the assistance of Ukraine's Ministry of Social Policy and in cooperation with the Ukrainian Red Cross Society, is launching programs to support the most vulnerable categories of displaced persons from Donbas, as well as those citizens still remaining in anti-terrorist operation areas. The cooperation agreement was reached Friday, August 1, at a meeting of International Red Cross members Sebastian Shesse and David Shkiladze and representatives of the Ministry of Social Policy of Ukraine, a statement on the Ministry's website said.
The Red Cross committee will first assist the elderly, especially by ensuring food deliveries and providing finances, when necessary, so people can buy food themselves, said Sebastian Shesse. The committee's central office is already working in Donetsk and will be responsible for managing the assistance programs. The people most in need of help are being identified.
The Ministry of Social Policy and local social welfare agencies are ready to cooperate and will help address problems that arise, in particular by supplying necessary data to the International Committee of the Red Cross.
"We would appreciate any help in addressing the problems of displaced people because, until now, Ukraine has not had that kind of experience," said Iryna Rozka, head of the Ministry's office of international relations. "For people, this is a misfortune; for the country, it is a great responsibility. We thank you for your initiative and through joint effort we will help people," she said.
Shesse and Shkiladze said they were confident that the goal of providing effective help to those in need would be achieved.
Translated by Anna Mostovych, edited by Elizabeth Martin
Tags: Donbas war (2014-present), News, red cross, Refugees