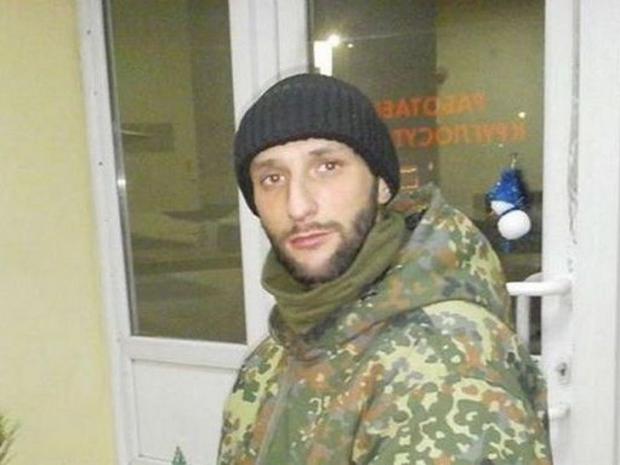 ATO fighter's last FB post: "War doesn't exist for you, but you're still tired of it all!"
Oleksiy Boldyrev noted with sadness that some "tired" people do not understand who and why our soldiers are fighting.
ATO soldier Oleksiy Boldyrev (aka "Malyuk" (Kid)) died on December 9 when a mine exploded under his vehicle. Here is Oleksiy's last post on Facebook, written during the night of December 2:
 "We keep hearing this phrase: "People are tired of this war"… Dear people, take a break! We aren't tired and we'll protect you while you're relaxing. War doesn't exist for you, but you're still so tired of it all… Don't worry! Here, where there's no war either, we, the idiots that we are seeing that we could have bought our way out and scampered off to another country, we'll protect you and your holiday time. We don't know how to feel tired… And there's no need to get all heated up about the boys here! After all, you didn't ask us to defend you. You really don't understand who we're actually fighting here… But that's not important. After all, you're so tired. So take a break and rest."
"Sergeant Oleksiy Boldyrev died in the ATO zone. He commanded a BMP vehicle that hit a mine and exploded." commented Dmytro Korchynsky on Facebook.
Other FB comments:
"This young man died so that my 10-year-old daughter could get a present from Saint Nicholas."
"He died so that I could celebrate New Year's in my warm and comfortable home instead of having to run for shelter…"
"He died so that we could live."
"Malysh has gone… he's left us. Just tears and more tears…"
"So, brother Ukrainians, are you still tired of the war?"
"Oleksiy wrote this post on December 1 and died on December 9. Rest and relax, dear people… especially those who see no war."
"Our young boys are killed and only their thoughts, photos, friends and hopes are left on a few FB pages… it's terrifying and painful. War is a bitch…"
Tags: mine, posts, Stories from the Front, Ukraine