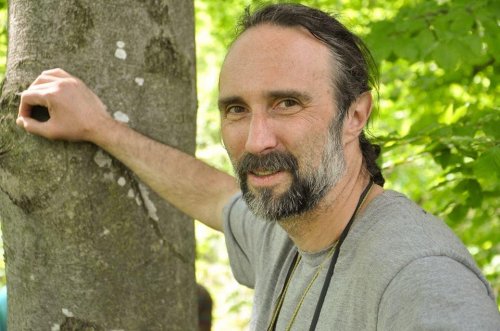 School No.27 in Lviv will officially open a museum in memory of Hero of Ukraine Yuriy Verbitsky who studied here.
Yuriy Verbytsky was murdered during the Revolution of Dignity. On the night of January 21, 2014 Yuriy was carrying cups of tea to Maidan activists on the barricades. Berkut troops fired at the unarmed man who suffered eye injuries. Friends drove him to Oleksandrivska Hospital in Kyiv. He was kidnapped on hospital premises by unknown gunmen.
For several days there was no news of Yuriy. Finally, villagers of Hnidyn (Boryspil District near Kyiv) found Yuriy's mutilated body in the snow on the outskirts of their village.
The museum was created at the initiative of the school administration. Special guests will include civil activists from the village of Hnidyn. In August 2015, Hnidyn villagers erected a five-meter monument in memory of Yuriy Verbytsky as a symbol of Ukraine's fight for freedom, democracy and justice.
A plaque in honour of Yuriy Verbytsky was unveiled at the school entrance on December 1, 2014.
Tags: Maidan, Murder, museum, News, Revolution of Dignity in Ukraine (18–23 February 2014)