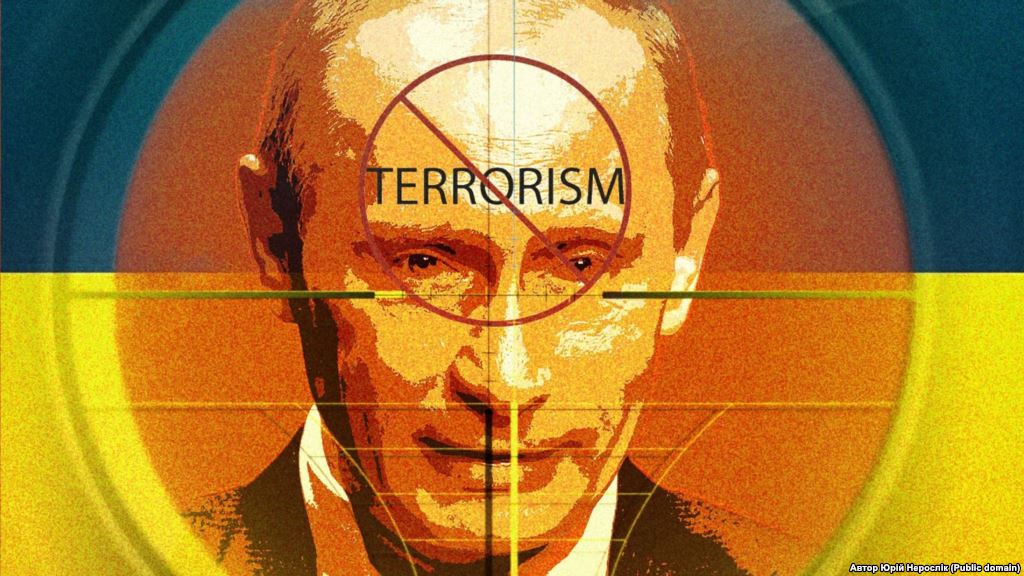 Poster by Yuriy Neroslik  
An opinion poll conducted in July by the Ilko Kucheriv Democratic Initiatives Foundation (DIF) and the public opinion research service of the Razumkov Center (Ukrainian Centre for Economic and Political Studies) has demonstrated a completely new level of support by Ukrainians toward NATO membership. If a referendum were held this year on joining NATO, 64% of the citizens (of those voting) would vote for joining the North Atlantic Treaty Alliance.
For many decades this figure seemed unattainable. But the Russian invasion of Ukraine has destroyed all the myths of Soviet propaganda, which for a long time were a major influence on the attitude of the majority of Ukrainian citizens toward their own safety. It was not NATO that attacked Ukraine, but "brotherly" Russia. And it is not NATO that is attempting to "draw" Ukraine into its military operations. On the contrary, it is Ukrainians who would like for NATO to intervene in the war that is being waged by Russia. NATO has demonstrated that it can ensure the safety of its members — the aggressor is not even thinking of violating the borders of the civilized world. Ukrainians, unfortunately, are still beyond these borders.
And at the same time, the assurances of those who advised Ukraine not to irritate Russia through possible accession to NATO — because Russia could respond "inappropriately" — have turned out to be completely unrealistic. Ukraine did not irritate. And Russia still responded inappropriately. And if we had joined (NATO), Russia would have responded "appropriately." Russian soldiers would be sitting at home. And Crimea and the Donbas would have remained Ukrainian. And over Sevastopol the flag of the traitors from the Russian Black Sea Fleet would not be waving but the flags of the Naval Forces of Ukraine. And, naturally, the flags of our allies from NATO countries who would be helping us protect the borders of the civilized world from Russian authoritarianism.
Yes, 64 percent is not yet a final breakthrough. And even 90 percent — and that percentage will appear as well — will not become a breakthrough, because in order to join NATO we absolutely must now solve the problems of our own country, to protect its defense and territorial integrity and finally to sever all ties with Russia until the collapse of the criminal regime of that country and the recovery of Russian society. But the very fact that Ukrainians are beginning to think realistically is half the battle. And the other half is NATO's willingness to admit Ukraine into its ranks. This is worth fighting for.
Tags: Portnikov, Russian aggression, Ukraine