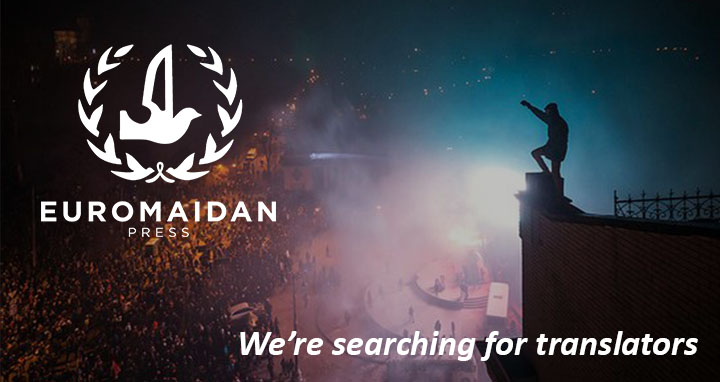 Do you think what's happening in Ukraine is important for the world to know? You can make the world listen.
If you can translate from Ukrainian or Russian to English or German, you can tell the story. Euromaidan Press is searching for volunteer translators that will help translate important materials about Ukraine's dreams and actions towards a democratic society that were awakened on Maidan and the war that Putin hopes will make them fail.
To join, please join this open group in fb: Euromaidan Press Translations.
And if you want to get really involved, check out all the options here.
About us. We're a volunteer initiative aiming to keep the world informed about Ukraine. We were born in early January 2014 on Euromaidan, at the time when western journalists were using mostly Russian sources for their pieces and searching for fascists on Maidan, and have been committed to fighting the Kremlin's disinformation and long-time myths about Ukraine ever since.
Tags: Act!, Archive, Help, Help Ukraine, translation