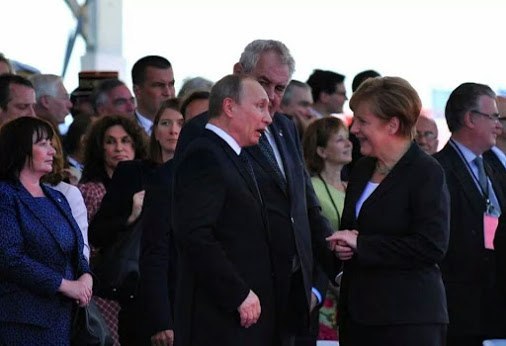 Dialogue with Russia is possible only if the West approaches it as "a normal country" and refuses to "indulge [Moscow's] madness" that Russia must have a veto over the actions of Russia's neighbors, Vitaly Portnikov says. If instead, it indulges Moscow on that point, "Russia will instantly be transformed into a wild beast."
The Ukrainian commentator's argument on that point grows out of his reflection of the recent statement by NATO Secretary General Jens Stoltenberg that Ukrainian membership in the North Atlantic alliance does not depend on Russia's position and "concerns only" Ukraine and current NATO members.
That position, Portnikov points out, is nothing new and does not represent a promise that Ukraine will have an easy time of joining NATO. "But for the Russian leadership, even putting the issue in such a way is sedition." It isn't enough for the Kremlin that Ukraine be turned down for membership; it is absolutely necessary that "such a refusal be discussed with it."
"With [Russia] and not with Ukraine." That is "the essence of Russian policy on the post-Soviet space," the Kyiv analyst says. It isn't just about Ukraine and it isn't unique to Vladimir Putin. Moscow makes that demand of the West concerning all former Soviet republics, and it has been doing so since the presidency of Boris Yeltsin.
Even the thought that the West might take any former Soviet republics into the Western alliance without discussing it with Moscow has long been enough to "give Russian leaders fits." Indeed, the Russian government even then "said aloud" that with regard to Polish membership in NATO, the West must talk not with Poland but with Russia."
At that time, Portnikov continues, the West showed both "courage and far-sightedness and was not mistaken in doing so. There are no Russian tanks near Warsaw and there won't be any. But they are near Simferopol and near Donetsk as well." Consequently, the conclusions are "obvious: dialogue with Russia is possible only if you ignore its madness."
Tags: International, NATO, Putin, Russia, the West