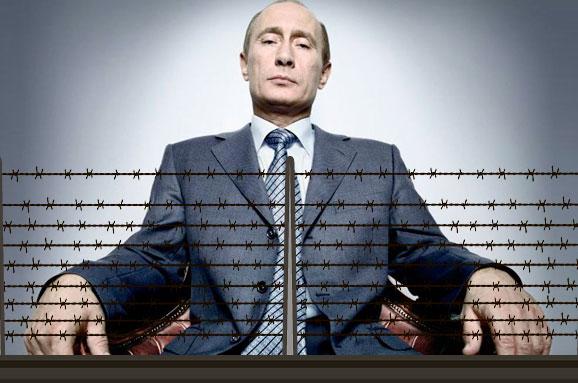 Obviously, hiding out in Russia is good. But is this why they stole? The Russian elite will need to answer this simple question for itself in the near future.
The fact that the Republic of South Africa had become a big prison cell for Sudan's President Omar al-Bashir is certainly a nightmare for all the dictators of the present world. And Russian President Vladimir Putin is no exception. (Sudan's President Omar al-Bashir, who is wanted for war crimes, left South Africa on June 15, pre-empting a court ruling over an international warrant for his arrest.– Ed.)
Admittedly, the detention of powerful politicians by foreign justice had occurred even earlier. It is enough to remember the saga surrounding the detention in Great Britain of General Augusto Pinochet, the former president of Chile, on a Spanish warrant. The former dictator had to spend almost two years in England while the House of Lords decided his fate. But Pinochet, unlike Bashir, was not a current head of state.
The former President of Yugoslavia Slobodan Milosevich, whose own country delivered him to international justice, had also lost power. The fact that a current head of state may have limited rights before the International Criminal Court is certainly noteworthy. And even if al-Bashir manages to experience only slight alarm at the end,  the international situation itself has already changed. Because it is clear that international justice works, and that it has become increasingly difficult to defy it. And no status as president and no support of enthusiastic subjects can protect a murderer from international prosecution. It thus becomes necessary to sit at home and hold on to power. At least that's the likely outcome for the main thug. But what about his circle?
Of course it is hard to imagine the detention of Putin — even with the authorization of the International Criminal Court or another body that could be created for investigating the crimes of the Russian military.
In the end, in the Pinochet case, no international tribunal was needed;  the international warrant issued by Judge Baltasar Garzón was sufficient. In theory, a similar judge could be found for Putin as well. And it is clear that even the appearance of such a warrant would force Putin to stay home. But he would no longer be able to prevent the arrests of people in his circle. He understands this perfectly — otherwise he would not be so outraged by the arrests of the corrupt FIFA officials. After all, these arrests are part of  the same story about the inevitability of punishment.
Putin was able to support Sepp Blatter. But he cannot protect him against collapse or even from the courts. In order to feel safe, Putin's friends will need to stay in Russia and only there.
Because, as the story of the arrest of the CEO of Uralkali (Russian potash fertilizer producer — Ed.) Vladislav Baumgertner has demonstrated, even Belarus can become a prison cell for a high-level Russian.
Obviosly, hiding out in Russia is good. But is this why they stole? The Russian elite will need to answer this simple question for itself in the near future. It is clear that Putin can no longer protect it. And it is not even clear whether he can protect himself.