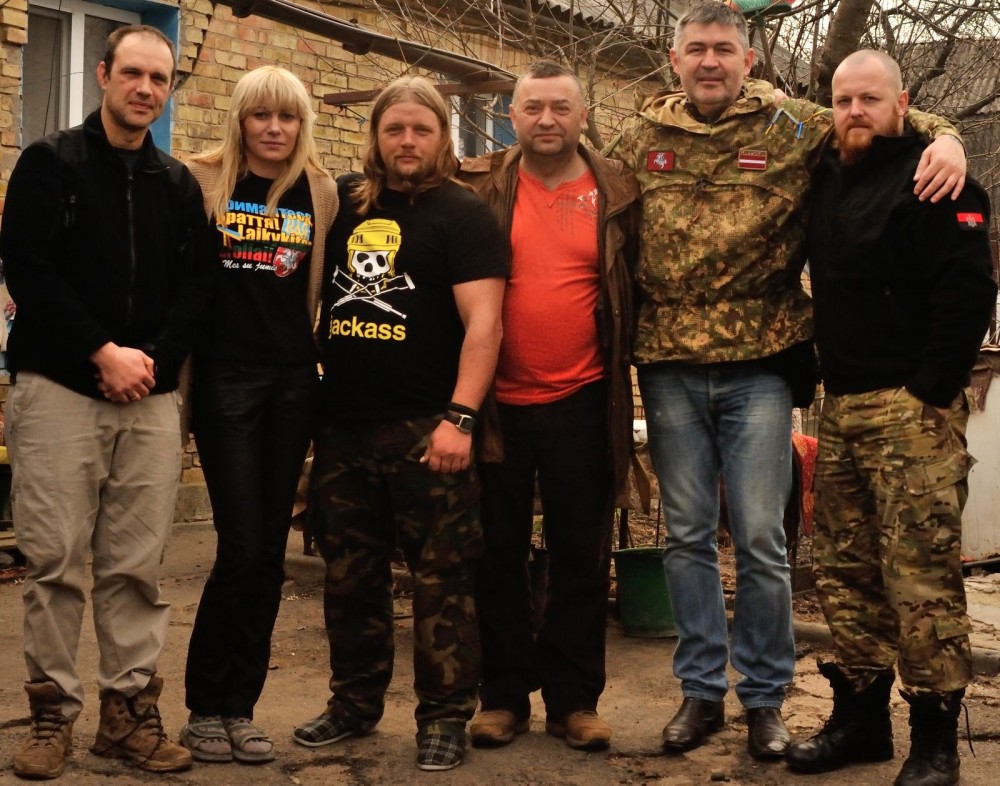 At the very end on March, Latvian volunteer group "SOS palīdzība Ukrainas armijai" together with its Lithuanian allies from the group "SOS Ukrainos kariams" and media representative from the Lithuanian news site www.lrytas.lt delivered the sixth cargo of donations to the defenders of Ukraine. This time, Lithuanians added something very important to it  – a camo-colored Mercedes Benz Sprinter minivan.
Over three hours of check-ups and few discussions with the Ukrainian side on the purpose of transportation the camo vehicle into Ukraine and corresponding laws and requirements were necessary on the Polish-Ukrainian border. Later on, a few more check-ups on the roads by local police, and the donation cargo caravan had reached Kyiv.
In addition to military closing, tactical assault vests, boots and auxiliary equipment like flashlights, axes, batteries, gas lamps for the DUK 11th and 5th battalions, that was handed over directly to the battalion staff on their training fields, volunteers delivered to the DUK medics (Hospitalliers) resuscitation apparatus, pillows, blankets and pharma drugs. Items like printer, tablet, phone and router were donated to the DUK command staff office.
Volunteers from Latvia and Lithuania received very warm welcome from local people and returned home determined to even more commitment into the next donation cargo supply.
The group's next steps include the acquirement of a thermal camera and daily use items for the Ukrainian volunteer battalions and partisans.
Tags: Archive, Help, Help Ukraine, International, Latvia, Lithuania, Stories