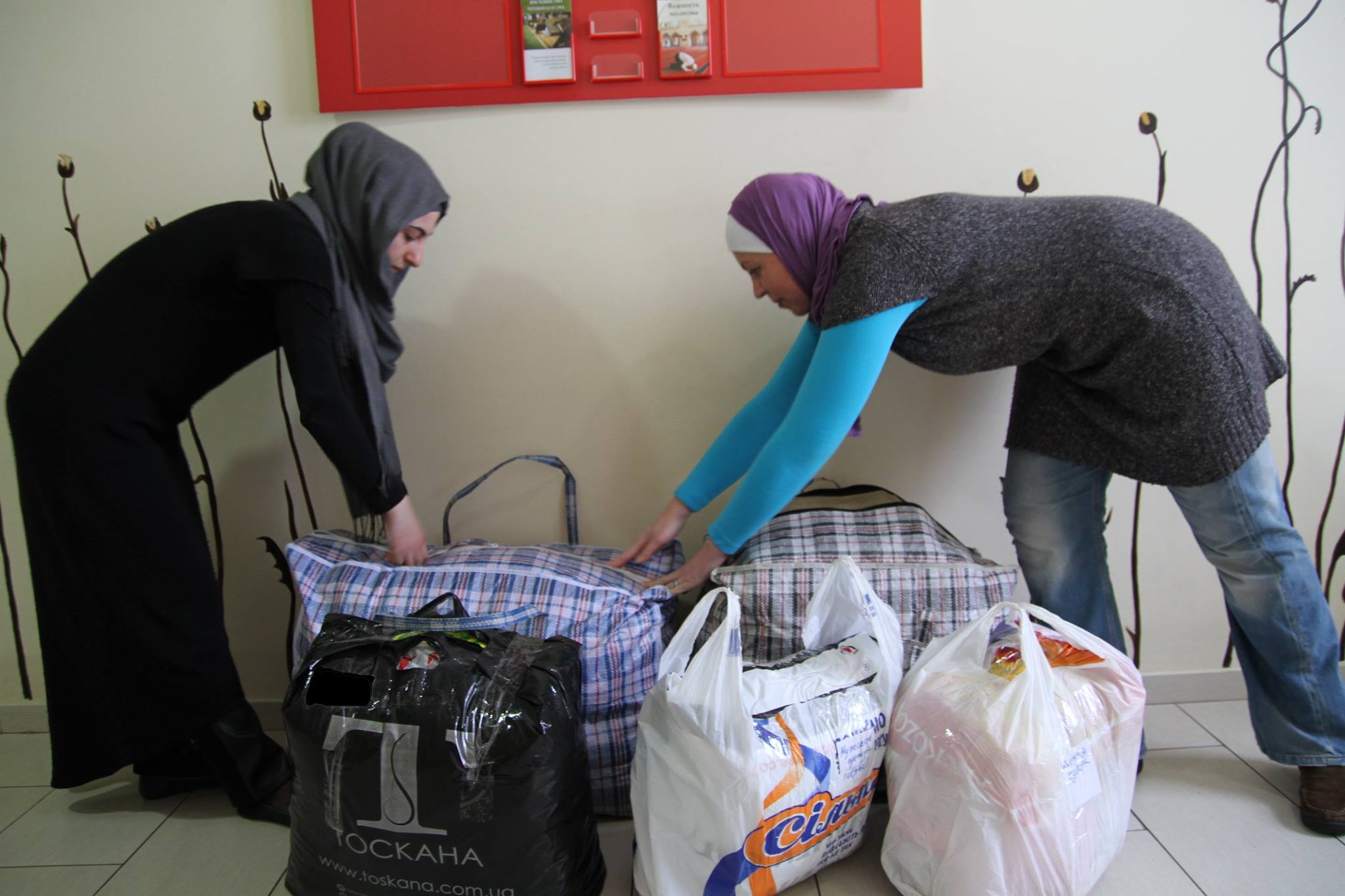 Muslim volunteers in Kyiv 
On Saturday, Muslim volunteers of Kyiv cooked and delivered food to the Kyiv Military Hospital: hamburgers, rice, fried meat and butter, and for dessert – pancakes with jam, cheese cakes and fresh lemons. Hot food was packed in a portable thermal container to keep it from cooling.
Also, the volunteers collected and sent to the front a parcel with goods for soldiers of the 93rd Mechanized Brigade.
For refugees from the war zone, they brought warm clothes, outerwear and footwear gathered by activists of the  Maryam Community Organization to a volunteer center on Frolovska Street.
Tags: Archive, Muslim volunteers, Volunteers